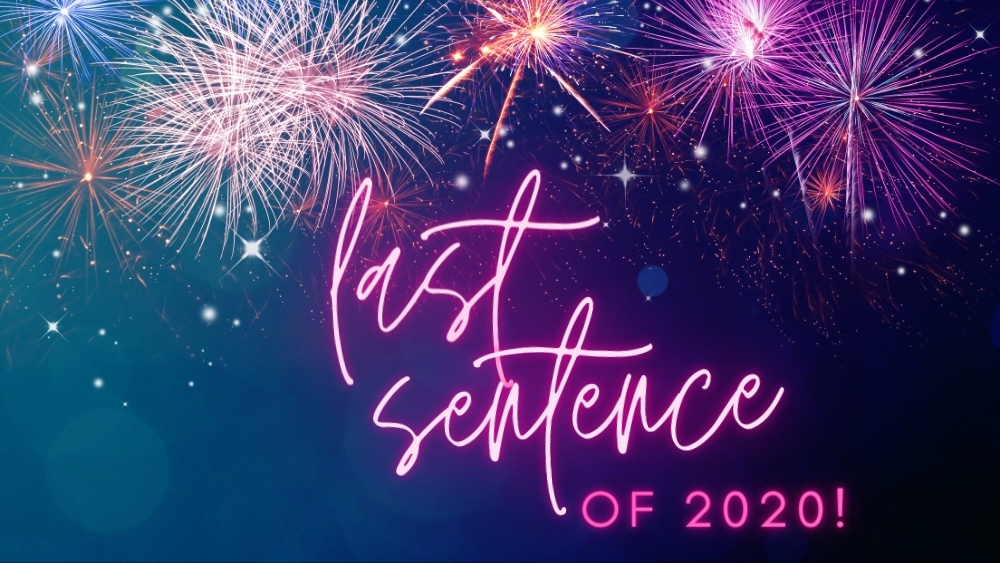 We continue the tradition of inviting audiobook narrators to share the last sentence they record during the outgoing year, and then we weave them into an original tale that may make you feel as if you bypassed the drinking part of experiencing drunkenness to welcome in the new year. And certainly, as narrator Andi Arndt tweeted to get this year's edition underway: "I just planned out my sprint to the #lastsentenceof2020 . . . Because if ever a year needed a final punctuation mark, it was this one!" This year's edition, as ever, comes to you with verb tenses and punctuation intact from their original texts, which means, as ever, that you have to be a bit flexible in sorting out this story's timeline, and be prepared to allow a great deal of uncertainty in point of view. You'll find a footnote for each sentence below the hallucinogenic tale so that you can see title, author, and contributing narrator—the better to watch out for completed projects appearing and ready for your audiobook listening pleasure in 2021, my dears!
As you wish.[1]
Where do I start?[2] I'm here.[3] My life is…perfect.[4] My name is Burke Michaels.[5] I think my parents are in trouble.[6] Which was probably the least weird thing that had happened all day![7] And I have some friends I'd like you to meet.[8] Like Hunt, who paved the way for future Black students at the university, Raye was celebrated as an example of how diversity and inclusion strengthen the fabric of a community and the world.[9] Then he will write it down, and on his deathbed he will read it over and over until he has it by heart: until the words, in his next life, are the first thing he remembers.[10]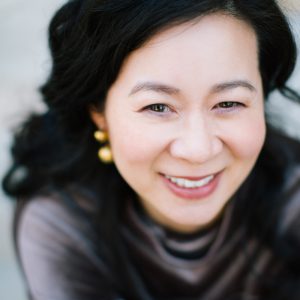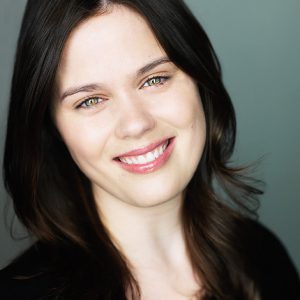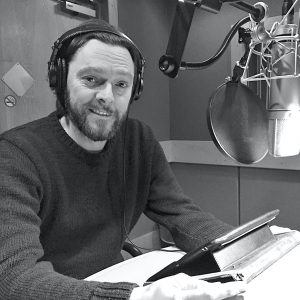 Narrators Cindy Kay, Sophie Amoss, and Nicholas Boulton.
It's a risk I'm willing to take.[11] The universe is a strange place, and we're all in it together.[12] Catherine and I have something we want to tell you.[13] Our love is not a sin; it's salvation.[14] Love wins.[15] It just hasn't happened yet.[16]
Do not be tricked and never say It was a dream or that your ears misled,
Leave cowards their entreaties and complaints,
Let all such useless hopes as these be shed,
And like a man long since prepared,
Deliberately, with pride, with resignation
Befitting you and worthy of such a city
Turn to the open window and look down
To drink past all deceiving
Your last dark rapture from the mystical throng
And say farewell, farewell to Alexandria leaving.[17]
I've recently come to much the same conclusion myself.[18] The rest of the world just needed to catch up.[19] You can do it![20] You may need the assistance of qualified health professionals, and perhaps spiritual advisors, to help support your efforts.[21] The southern food movement emerged from what had been the most unifying aspect of an often divisive southern culture, and its notably multiracial and diverse ethnic character seems to presage now a more inclusive southern identity that welcomes and even celebrates differences that are still called southern.[22]
"And I think we can call the football match that began in 1939 and that at last count was" – he pulled out a piece of paper and read – "17,219 goals to 16,963 in favour of Ballycreggan, a local victory."[23]
But my not-so-brilliant plan to sleep the next month away was interrupted by another notification.[24] Goddamn, I thought, then pressed 0 to accept the call.[25] Good to hear from you, Dad.[26] He should arrive tomorrow.[27] Poor guy.[28] And I could tell, just by looking at him, that he was dead.[29] All he caught was the impression of a woman in a hurry and the glint of a bead, braided into brown hair as she rushed past.[30] There she lies, in a crypt along the same corridor as Ben's, though at a distance of perhaps one hundred feet, in death as in life not close enough, but as close as she could get[31] … remembering her own child-life, and the happy summer days.[32] With a man who loves her as much as her daddy loves me.[33] They met and spoke together…they left together.[34] Then she smiled all the way home, and even sang a little bit with the radio too.[35]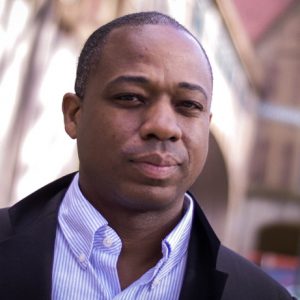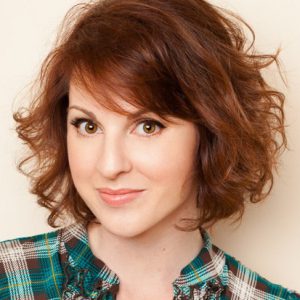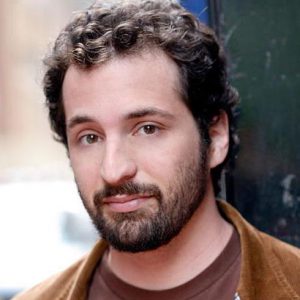 Narrators Cary Hite, Erin Bennett, and Mark Turetsky.
All that remained was the image of his arm draped across her shoulder.[36] He couldn't love her more in that moment if he tried.[37] It was unlikely their paths would.[38]
"I'm famished," Sam chimed in and started pulling alongside Ollie as they made their way through the lush green jungle.[39] Even though the forest burned, and the air around us was a hundred degrees, I shuddered.[40] And besides, part of me would always be there.[41] There was a soft quenching noise and Marco's left eye was levered out of its socket, to sit in the spoon.[42] It came home to her hand—a hand that would hold another and spin its own worthy tale.[43] Even now, I wouldn't be able to run the store without him.[44]
But clearly understanding the substance and origins of the worldview that underlies our fellow citizens' participation in this essential part of our democracy is sure to make it work better.[45] To take whatever life looks like, and make it something worthwhile, meaningful, and healthful—to not just prepare, but provide today's kids with the promise of well-being and well-becoming.[46] But above all, enjoy them.[47]
This is our time for choosing.[48] Do you want them to live, or are you fine with them dying in horrible agony?[49] Would these children ever recover?[50] Or they might be exactly the recruit you were looking for when you proposed this initiative.[51] But the island country's actions will be important because they will serve as a bellwether for all of us as we navigate the choppy waters of the twenty-first century.[52]
It was going to take one hell of a plan, but I was working on it.[53] I decide to light a candle in my front south-facing window onto the main road into West Cork … a symbol of hope until this darkness is gone.[54] If they don't listen to the fantasies they will never hear the truth.[55] Easter was a time to celebrate, and they might have to wait longer than usual this time.[56] Because nothing is going to stop me graduating from the Kallorwegian Academy next year.[57]
Don't worry lass, we're comin' for ye.[58] Makenna opened herself to him and took his lips in an ardent kiss: "I hope ye never are."[59]
"Not on your life!" said the Professor.[60] Wasn't Lucille pressing his hand?[61]
"Bobby, what did we discuss?" said Mrs. Symonds, gliding into the kitchen behind him.[62] A sweet cherubic face turned up toward hers and as she felt the graze of a warm tongue against her chin, Phoebe's heart melted.[63] And then she kissed him.[64]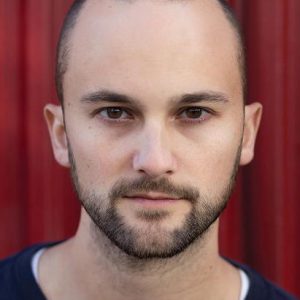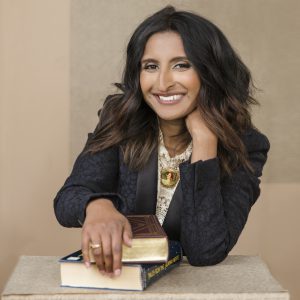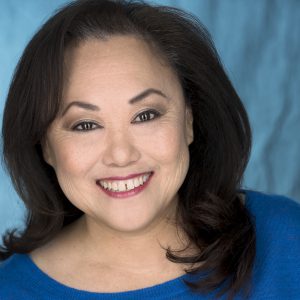 Narrators Graham Halstead, Shiromi Arserio, and Caroline McLaughlin.
The floor in front of her suddenly blew upward, and something clambered out, something with wild, pale hair.[65] He then, with great presence of mind, put a stop to any further recriminations by kissing her; and his indignant betrothed, apparently feeling that he was too deeply sunk in depravity to be reclaimable, abandoned (for the time being, at all events) any attempt to bring him to a sense of his iniquity[66]… and he smiles.[67] And maybe, if she'd give him half the chance he deserved, she'd find she could fall truly in love with him too.[68] As hand in hand they walked back to Jasper Lane.[69] Of course, that's only a legend.[70]
So here, as in the rest of the country, kids run, walk, and play with long-sleeved sweaters on.[71] But they used them well.[72] Never mind the ridicule, never mind the defeat; up again, old heart!—it seems to say,–there is victory yet for all justice; and the true romance which the world exists to realize will be the transformation of genius into practical power.[73] And even that stubborn east wind had subsided, bothering him no longer, as Merlin North walked out of Herschel Ruggles Field for the last time.[74] He felt a wave of restlessness overcome his lassitude.[75] Like all Greeks he wanted to go to America.[76] Religious and nationalistic symbols, combined with a mutilated version of western eschatology, endow the practical and moral concerns of the members with meaning and a strong sense of purpose and destiny.[77] Now what the hell was he going to do with another castle? he thought.[78] There are times when a man craves merely peace and an ale or two.[79] Little did I know, so have I.[80] I do.[81]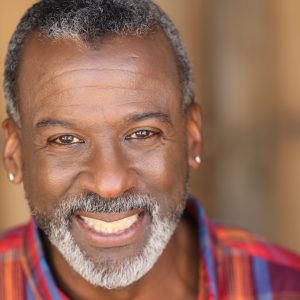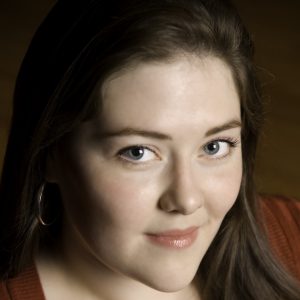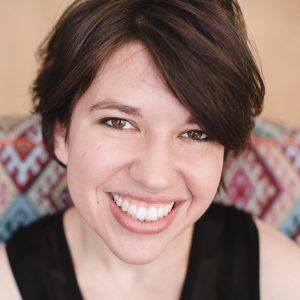 Photos of Leon Nixon, Lisa Flanagan, and Hope Newhouse.
After all, how hard can solving other people's problems be?[82] I'm here![83] In fact, up until a year ago, I didn't realize just how dangerous it would be for another man to glance my way, but now I do.[84] Bill came to visit on New Year's Day and has not left.[85] Besides, if he looks into my eyes, he won't have to.[86] My loyal heart.[87] But I shall stay the way I am,
Because I do not give a damn.[88] And I am their queen.[89]
And instead I hear, quietly,
under rock and dirt
The sound of crying.[90]
So let's continue, *brightly.*[91]
A slightly blurred image of a slim, stylishly dressed woman, ash blonde and wearing dark sunglasses, head down, striding through the reception of Ansbacher (Bahamas) Limited in Nassau.[92] She only has to focus on the smell of the lawn, the sounds of tinkling laughter, and most of all, the colors: peach,
pale yellow,
ivory,
white.[93] Olivia de Havilland is the lady triumphant.[94] Caring for her patients and her daughter helped her to heal.[95] Her blond hair golden in the sunshine and her eyes an unnatural shade of blue as she twirled, her smile frozen in place, among the bluebells.[96] As she went by, almost brushing against me, she winked.[97] She held out a pair of Jacob's old shoes.[98] And perhaps someone stole them back.[99] I couldn't be sure, but one thing was certain: I wanted to know more about this woman, and I was pretty sure I wouldn't be able to rest until my curiosity had been satisfied.[100] I don't know what I did to deserve Jillian, but I certainly planned on spending the rest of my life making sure she stayed by my side.[101] I smile at her and with her hand in mine, I get to my feet.[102] Gwyneth grinned, Linara grinned in answer, and the flames of the fire danced toward the cold, star-pricked sky.[103] She was at peace at last.[104] It was weird, no doubt about it, but I was looking forward to cardio.[105] But hey, that's to be expected, right?[106]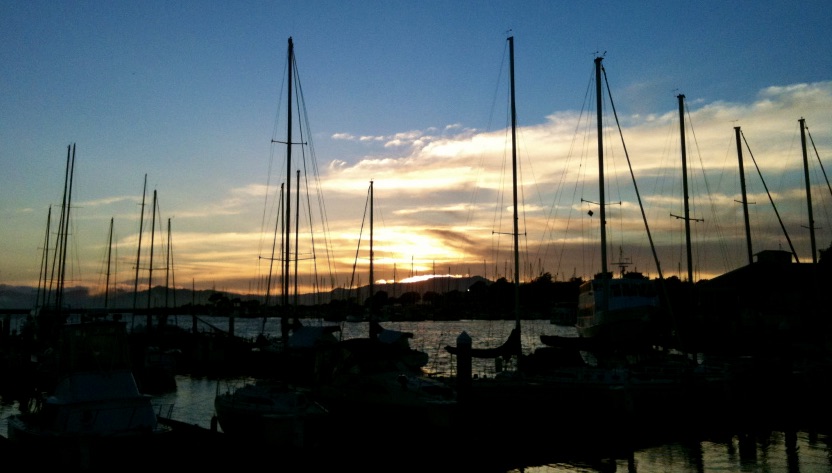 —
[1] Cruel Summer by Rachel Van Dyken. Narrated by Maxine Mitchell
[2] The Fae Artifactor by Honor Raconteur. Narrated by Milly Sanders
[3] Girl on the Line by Faith Gardner. Narrated by Caitlin Davies
[4] Hate to Date You by Monica Murphy. Narrated by Avery Reid
[5] Too Good to Be True by Carola Lovering. Narrated by Andi Arndt (with co-narrators Amy McFadden and Stephen Dexter)
[6] Leads & Lynxes by Rebecca Chastain. Narrated by Cindy Kay
[7] Twintuition: Double Cross by Tia Mowry and Tamera Mowry-Housley. Narrated by Lisa Renee Pitts
[8] Engines of Oblivion by Karen Osborne. Narrated by Sophie Amoss
[9] Overnight Code: The Life of Raye Montague, The Woman Who Revolutionized Naval Engineering by Paige Bowers and David R. Montague. Narrated by Robin Eller
[10] Meet Me in Another Life by Catriona Silvey. Narrated by Kristin Atherton
[11] Reformation by Chelle Sloan. Narrated by Virginia Rose
[12] Fundamentals by Frank Wilczek. Narrated by Sean Patrick Hopkins
[13] A Borrowed Dream by Amanda Cabot. Narrated by Cecily White
[14] Beautiful Sinner by Sara Cate. Narrated by Stephen Borne
[15] Rocky Mountain Forever by Vivian Arend. Narrated by Tanya Eby
[16] Electric Kingdom by David Arnold. Narrated by Therese Plummer.
[17] Justine [Alexandria Quartet] by Lawrence Durrell. Narrated by Nicholas Bolton
[18] Just Another Winter's Tale by Fenella Ashworth. Narrated by Deborah Balm
[19] The Spotify Play by Sven Carlsson and Jonas Leijonhufvud. Narrated by Chris Sorensen
[20] DBT Made Simple by Sheri Van Dijk. Narrated by Randye Kaye
[21] Loving Someone with PTSD by Aphrodite T. Matsakis. Narrated by Rosemary Benson
[22] The American South: A Very Short Introduction by Charles Reagan Wilson. Narrated by Jim Seybert
[23] The Hard Way Home by Jean Grainger. Narrated by Siobhan Waring
[24] Eternal Choice by Kara Leigh Miller. Narrated by Andy Garcia.
[25] Halfway Home: Race, Punishment, and the Afterlife of Mass Incarceration by Reuben Jonathan Miller. Narrated by Cary Hite
[26] The Patriot by Nick Thacker. Narrated by Craig Van Ness
[27] Master of the Revels by Nicole Galland. Narrated by Allyson Ryan
[28] Avenging Adam by Jodi Burnett. Narrated by Janine Granda
[29] The Winkler Case by David Greene. Narrated by Kale Williams
[30] Chiral Conspiracy by L.L. Richman. Narrated by Tom Taylorson
[31] Bugsy Siegel: The Dark Side of the American Dream by Michael Shnayerson. Narrated by Steven Jay Cohen
[32] Alice's Adventures in Wonderland by Lewis Carroll. Narrated by Sean Graves
[33] Twenty-Two by Toni Aleo. Narrated by Jillian Macie
[34] Escape to London by Mary Jane Staples. Narrated by Clare Corbett
[35] Magnum by Jeanne St. James. Narrated by Ava Lucas (with co-narrator Sean Crisden)
[36] The Wayward Spy by Susan Ouellette. Narrated by Erin Bennett
[37] The Blackstone Wolf by Alicia Montgomery. Narrated by Sophie Daniels
[38] Braxton's Century by J.R. Strayve, Jr. Narrated by Nathan Agin
[39] The Gilded Treason by Urcelia Teixeira. Narrated by Gary Bennett
[40] Of Thorn and Thread by Chanda Hahn. Narrated by Jesse Vilinsky
[41] Travels in Cuba by Marie-Louise Gay and David Homel. Narrated by Mark Turetsky
[42] Figlia by Rob Sloane. Narrated by Beverly Matthew
[43] The Lady in Residence by Allison K. Pittman. Narrated by Sybil Johnson
[44] Keep Calm and Candy On by Wendy Meadows. Narrated by Lily Jane
[45] Religion and the Rise of Capitalism by Benjamin M. Friedman. Narrated by Paul Bellantoni
[46] Making It: What Today's Kids Need for Tomorrow's World by Stephanie Malia Krauss. Narrated by Chelsea Stephens
[47] The Essential Scalia by Antonin Scalia, Foreword by Elena Kagan. Narrated by Karen Commins
[48] Fragile Democracy: The Struggle over Race and Voting Rights in North Carolina by James L. Leloudis and Robert R. Korstad. Narrated by Alan Carlson
[49] Clan Dominance: The Sleepless Ones by Dem Mikhailov. Narrated by Phil Thron
[50] Children Under Fire by John Woodrow Cox. Narrated by Graham Halstead
[51] How to Be a Badass Witch by Michael Anderle. Narrated by Holly Adams
[52] A Concise History of Japan by Brett L. Walker. Narrated by Eric Summerer
[53] Threads of Fate: Reincarnation by Michael Head. Narrated by Travis Baldree
[54] A Cocoon with a View by Alice Taylor. Narrated by Jennifer Fitzgerald
[55] Fled by Meg Keneally. Narrated by Nano Nagle.
[56] The Body in the Beauty Parlor by Judi Lynn. Narrated by Devon Sorvari Brand
[57] Hidden Mage by Melanie Cellier. Narrated by Shiromi Arserio
[58] Orphan's Song by Gillian Bronte Adams. Narrated by Ann Richardson
[59] A Lord for the Lass by Amalie Howard. Narrated by Paul Woodson
[60] Parnassus on Wheels by Christopher Morley. Narrated by Kitty Hendrix
[61] City Boy: The Adventures of Herbie Bookbinder by Herman Wouk. Narrated by Peter Berkrot
[62] The Last Garden in England by Julia Kelly. Narrated by Danielle Cohen
[63] A Sinister Service by Alyssa Maxwell. Narrated by Jenny M. Dixon
[64] A Witch for Mr. Christmas by Deanna Chase. Narrated by Gabra Zackman
[65] The Seventh Sense by T.J. MacGregor. Narrated by Melissa K Benson
[66] Sylvester by Georgette Heyer. Narrated by Matt Addis
[67] The Consorts by Melissa Addey. Narrated by Caroline McLaughlin
[68] Cups and Killers by Tess Rothery. Narrated by Shaina Summerville
[69] Return to the Island by Kate Hewitt. Narrated by Eilidh Beaton
[70] How Britain Ends: English Nationalism and the Re-birth of Four Nations by Gavin Esler. Narrated by Robin Laing
[71] My Wild and Precious Life by Susanne Rheault. Narrated by Sara Sheckells
[72] Tyrant: Force of Kings by Christian Cameron. Narrated by Peter Noble
[73] "Experience" by Ralph Waldo Emerson. Narrated by Lisa S. Ware
[74] The Mighty Johns by David Baldacci. Narrated by Joshua Kane
[75] DRYP: The Final Pandemic by R.A. Sheuring. Narrated by Johnny Heller
[76] In Our Time [1924 manuscript] by Ernest Hemingway. Narrated by Bill Lord
[77] Black Nationalism: A Search for an Identity in America by E.U. Essien-Udom. Narrated by Leon Nixon
[78] A Memory of Love by Bertrice Small. Narrated by Pearl Hewitt
[79] Death Comes Hot by Michael Jecks. Narrated by Kris Dyer
[80] That Swoony Feeling by Meghan Quinn. Narrated by Kelsey Navarro
[81] Witching Hour Dead by Colleen Cross. Narrated by Petrea Burchard
[82] Death and the Burlesque Maiden by Imogen Church. Narrated by Imogen Church
[83] Cormorant Lake by Faith Merino. Narrated by Lisa Flanagan
[84] Paths by Brynne Asher. Narrated by Kit Swann
[85] Juliette, Rising by Fabienne Marsh. Narrated by Hope Newhouse
[86] Shine Until Tomorrow by Carla Malden. Narrated by Jane Oppenheimer
[87] A Loyal Heart by Jody Hedlund. Narrated by Rachael Beresford
[88] "Observation" by Dorothy Parker. Narrated by Kimberly M Wetherell
[89] A Crown of Talons by Katharine Corr. Narrated by Billie Fulford-Brown
[90] The Initial Insult by Mindy McGinnis. Narrated by Tim Campbell
[91] A Radical Guide for Women with ADHD by Sari Solden and Michelle Frank. Narrated by Marni Penning
[92] The Abduction by A.A. Chaudhuri. Narrated by David Thorpe
[93] Annie and the Wolves by Andromeda Romano-Lax. Narrated by Elizabeth Wiley
[94] Olivia de Havilland: Lady Triumphant by Victoria Amador. Narrated by Lee Ann Howlett
[95] Search for Her by Rick Mofina. Narrated by Jennifer Jill Araya
[96] Song of the Sandman by J-F. Dubeau. Narrated by Dave Marantz
[97] Paris Escapade by Ted Myers. Narrated by Anthony Lee
[98] Jacob's Room by Virginia Woolf. Narrated by Helen Lloyd
[99] Assaulted Pretzel by Laura Bradford. Narrated by Joyce Oben
[100] Nurse for an Alien Warrior by Roxie Ray. Narrated by Jack Calihan
[101] Case of the Ostentatious Otters by Jeffrey M. Poole. Narrated by Bob Johnson
[102] This Golden Flame by Emily Victoria. Narrated by Aaron Shedlock
[103] Druid's Daughter by Jocelyn A. Fox. Narrated by Lindsey Dorcus
[104] The Class Reunion by N. L. Hinkens. Narrated by Amy Deuchler
[105] Rifleman by Troy Osgood. Narrated by Neil Hellegers
[106] Mars! Earthlings Welcome by Stacy McAnulty. Narrated by Matt Godfrey
Cindy Kay photo by Duston Todd, Cary Hite photo by Jesse Cowell, Caroline McLaughlin by Clinton Brandhagen, Hope Newhouse photo by Carole J Photographie, and all other photos courtesy of the narrators.