Is the temperature outside still summer-like where you are? It is here, but the natural and man-made challenges we're facing right now have put a different kind of chill in the air. Thus, I'm finding comfort in cozy mysteries.
What makes a mystery a "cozy?" Some generally accepted guidelines include: 1. Minimal violence. Yes, there is murder—these are murder mysteries—but the killing happens off the page without a lot of graphic description; 2. The protagonist is usually an amateur sleuth and more often than not a woman, a smart, savvy, independent-thinking woman who is persistent and good at solving mysteries; 3. The setting is usually, but not always, a small town; 4. The amateur sleuth is assisted by a friend or love interest in law enforcement and a gaggle of quirky, funny, and entertaining friends and family; 5. There is often a pet—a cat or dog—featured prominently; 6. Love relationships allowed—steamy sex scenes not allowed.
Of course, there are many exceptions to these rules.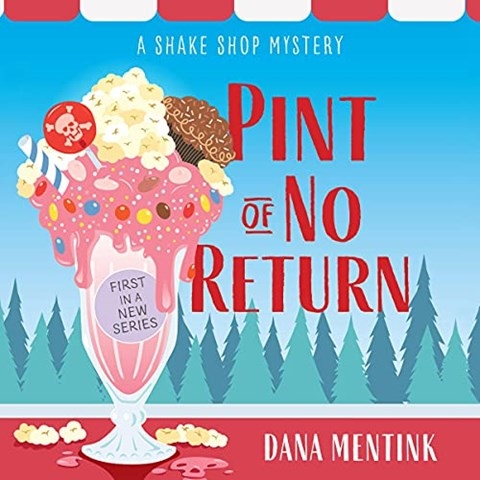 PINT OF NO RETURN by Dana Mentink, read by Stephanie Nemeth-Parker, checks off most of the cozy guidelines, including taking place in a small town in Oregon and featuring an awesome dog, Noodles. The protagonist, divorcée Trinidad Jones, joins up with her ex's two other ex-wives to solve the murder of her ice cream parlor's next-door neighbor. This is Book 1 in the Shake Shop series, so you can jump in from the start. Of course, the ice cream focus was the real reason I was drawn to this book.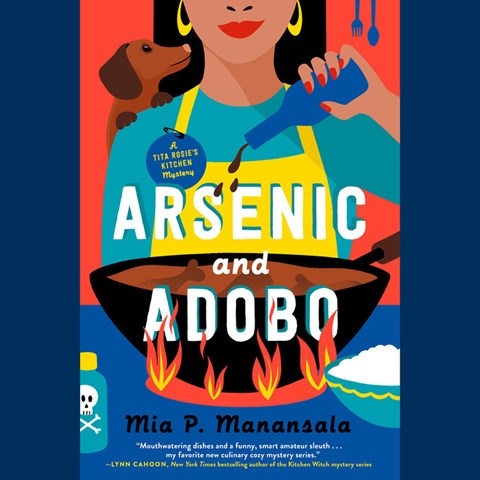 For another title that centers on food, which many cozies do, listeners may enjoy another debut, ARSENIC AND ADOBO by Mia P. Manansala and read by Danice Cabanela. In this audiobook we are introduced to Lila Macapagal and her Filipino-American relatives, who run a restaurant where her ex-boyfriend drops dead—after they serve him a dish. Listeners will find humor, a crew of busybody family members, and of course a trusted dog.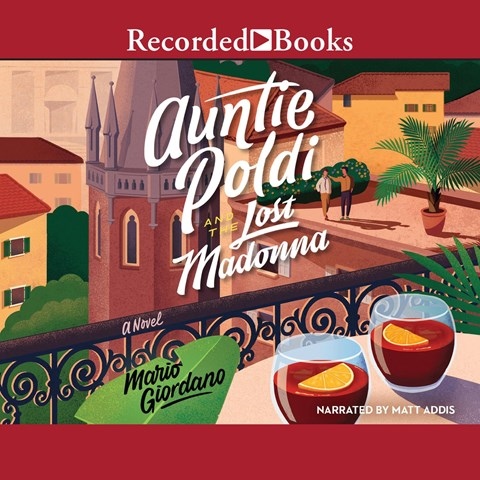 To demonstrate that cozies don't always center on food or dogs, consider AUNTIE POLDI AND THE LOST MADONNA by Mario Giordano. This is Book 4 in a delightful series. Sixty-something, German born, and now living in Sicily, Auntie Poldi is a sensual, passionate, and very curious amateur sleuth. Interestingly, the stories are told through the eyes of her aspiring writer nephew, and the audiobook is read by Matt Addis, who does an admirable job of voicing Auntie Poldi as she tells her stories. Auntie Poldi has a fraught relationship with a police detective and is surrounded by a community of characters who are friends and frenemies. The villages of Sicily which surround the rumbling volcano of Mount Etna are the scene. Listeners will be taken on a fast-paced and genuinely humorous romp with Auntie Poldi.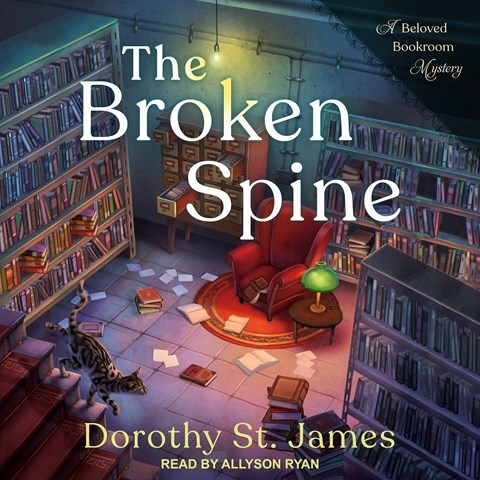 And finally, something closer to home, another debut audiobook in a series, THE BROKEN SPINE: Beloved Bookroom, Book 1, by Dorothy St. James. The audiobook is read by Allyson Ryan, who buoys the audio with her range of character voices. This series focuses on another love for many of us—books. We're also treated to the antics of a stray cat named, appropriately, Dewey Decimal. The protagonist, Tru Beckett, is determined to save discarded books from a library that's being turned into a technology center. Another charming, entertaining, easy listen to glide into this fall.