These listen-alike pairings focus on Own Voices, featuring titles in which many of the authors and narrators speak from their own diverse backgrounds and perspectives, a term originally coined by author Corinne Duyvis. From combating systemic racism to exploring immigrant experiences to mythic stories of magic or the ways in which cultural differences affect family life, these audiobooks expand our knowledge of our neighborhoods and our world.


Putting an End to Racism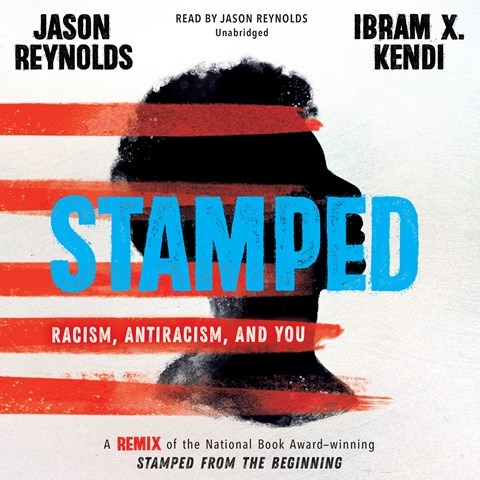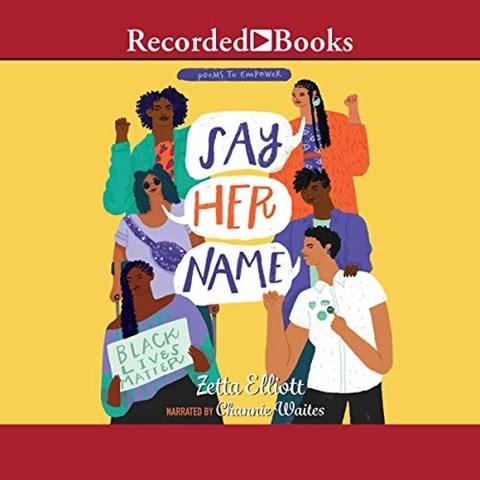 Jason Reynolds and Channie Waites bring the strength of their stirring performances to engaging history and powerful poetry, ensuring that no one is left untouched by these testaments to Black tenacity and resilience in the face of everything from microaggressions to appalling violence.
In STAMPED: Racism, Antiracism, and You (12+), Jason Reynolds speaks directly to young listeners in an engaging and open style, adapting Ibram X. Kendi's STAMPED FROM THE BEGINNING for teens. And Channie Waites's expressive narration further heightens the impact of Zetta Elliott's paean to Black girls and women, SAY HER NAME (12+). By turns gentle, melodious, animated, and dramatic, Waites matches her pitch and pacing to the themes presented in Elliott's poetry, making for an exceptional performance paired with soaring poetic contemplations on racism and how to fight against it.


A New Country—A New Life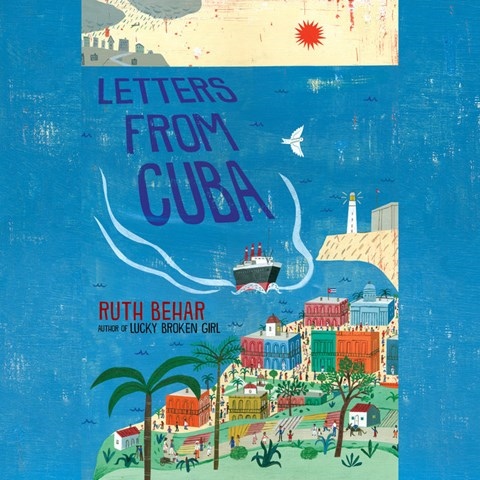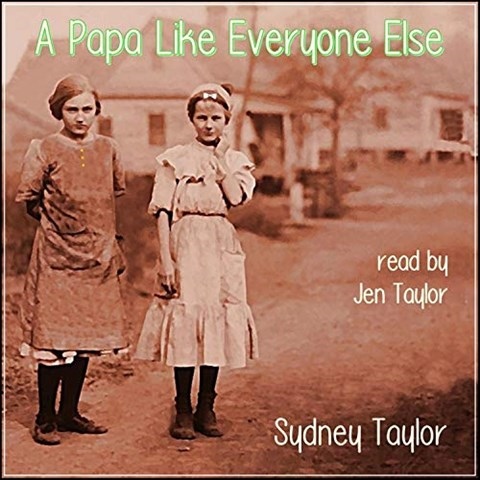 Imagine Jewish immigrants coming to a new world, learning new customs, eating new foods, developing new skills, desperately missing their families in the Old Country. Now imagine the family left behind. How did their days change? Richly voiced readings by Rebecca Soler and Jen Taylor bring both experiences to life.
In LETTERS FROM CUBA (10+), Soler effectively voices the diverse characters in Behar's story of Jewish immigrants in Cuba on the cusp of WWII. Eleven-year-old Esther joins her father in a village outside of Havana, where they work to earn money to send for the rest of their family in Poland. And in Sydney Taylor's A PAPA LIKE EVERYONE ELSE (10+), Jen Taylor narrates with a bright, clear voice, transporting listeners to post-WWI Czechoslovakia for an insightful look at a resilient Jewish family's life. It's been five years since Papa left to find work in New York City, leaving Mama and his two young daughters to wait until they can join him. The story traces a year in their impoverished village.


Joining in a Movement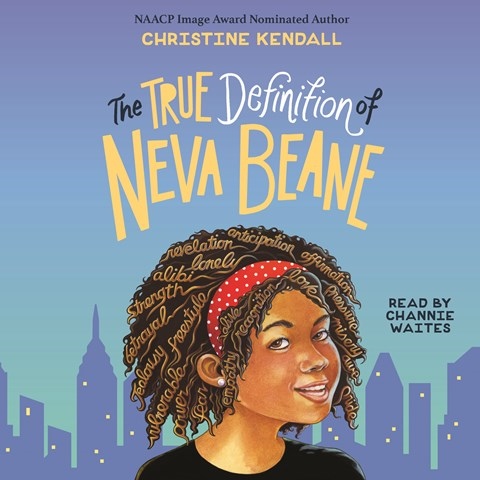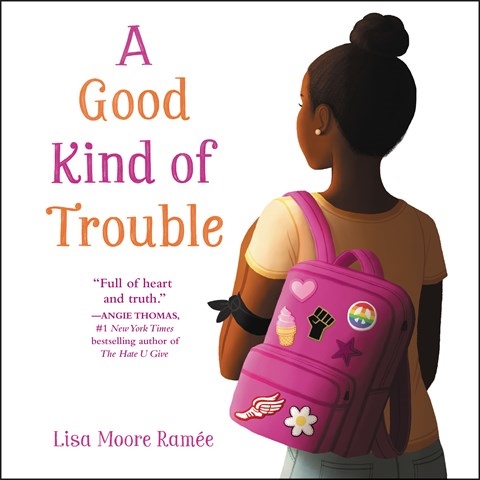 Friendship, family, fear, and fortitude are on full display in 12-year-olds Neva and Shay as they navigate their changing lives and the changing world around them. Their youthful vulnerability and strength come through in the clear, well-paced performances of Channie Waites and Imani Parks.
In Christine Kendall's THE TRUE DEFINITION OF NEVA BEANE (8+), Channie Waites uses a sweet and youthful tone to portray a spirited 12-year-old in the throes of puberty. Waites brings depth to Neva's growth, especially when she follows in her older brother's footsteps and discovers the need for social activism. Lisa Moore A GOOD KIND OF TROUBLE (8+) also centers around a smart young Black girl, Shayla, voiced with youthful immediacy by Imani Parks. Shay hopes to avoid trouble in middle school but after attending a Black Lives Matter protest with her family, she begins to consider her African American identity in new ways, prompting her to risk the consequences of challenging an unjust school rule.


Magic and Danger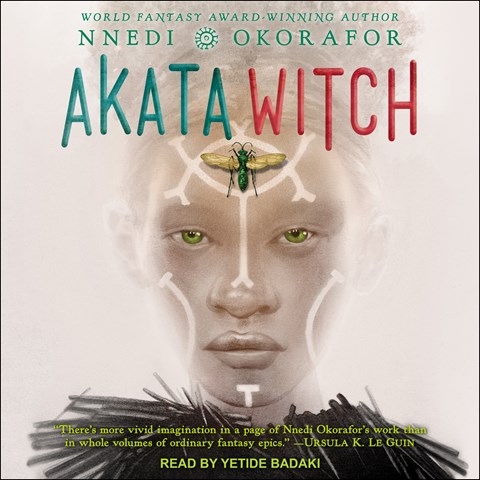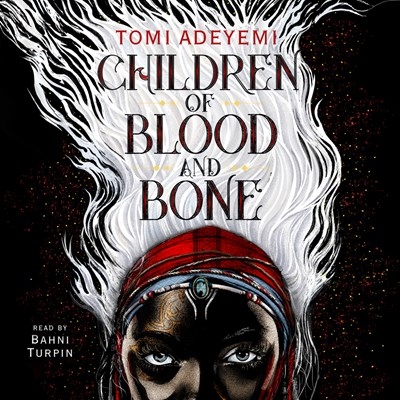 Travel to magical Nigerian worlds with young people discovering their latent powers, charged with nothing less than combating evil. Stellar performances from Yetide Badaki and Bahni Turpin brings these richly drawn fantasies to a new level with their deft use of accents, cadence, and intonation. And there are sequels!
Nnedi Okorafor's AKATA WITCH (12+) comes to life with Yetide Badaki's engaging multi-accented narration. Sunny Nwazue is Igbo and American, albino, and about to discover she is magic. Sunny and her friends juggle school and learning to control their juju—and discovering the dark side of the Leopard world. In Tomi Adeyemi's CHILDREN OF BLOOD AND BONE (14+), Bahni Turpin's breathtaking narration will keep listeners rooted in their seats. The story is told in shifting perspectives of three teenagers in a West African-inspired world that had magic until it was stolen away by a fearful and destructive king.


Myth, Magic, and Meaning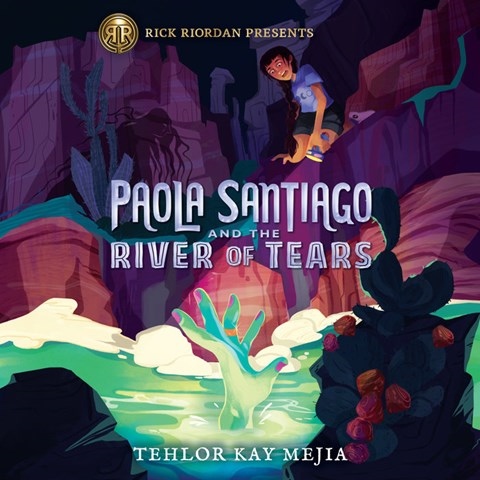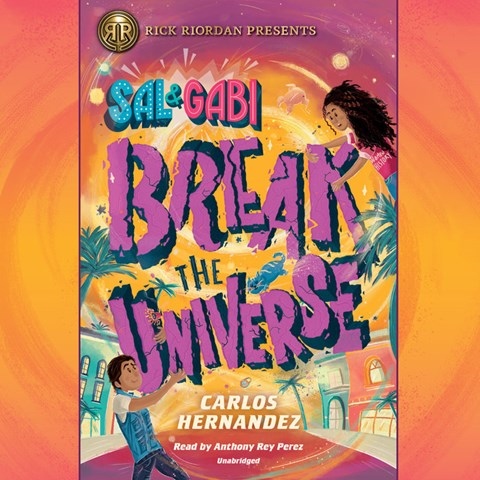 How do myths and magic convey meaning in the modern world? Can we interact with unknown ghosts or dead relatives? These exciting fantasies are steeped in Mexican American and Cuban American culture, reflected in the gripping, authentically voiced performances of Frankie Corzo and Anthony Rey Perez.
Narrator Frankie Corzo brings warmth to Tehlor Kay Mejia's PAOLA SANTIAGO AND THE RIVER OF TEARS (8+). Paola's mother has warned her not to go near the river for fear of La Llorona. She and her friends ignore the warnings—and then one of them disappears. Pao embarks on an adventure into a magical dreamworld to save her friend, and Corzo's intensity matches the action. Narrator Anthony Rey Perez skillfully interprets the mix of realistic and fantastic events in SAL AND GABI BREAK THE UNIVERSE (8+), by Carlos Hernandez. He is outstanding at portraying Salvador Vidon, a young magician with a secret—since his mother died, Sal has torn through into alternate universes to bring objects (and people!) from other worlds. It's a hilarious and compelling listen.


The Price of Independence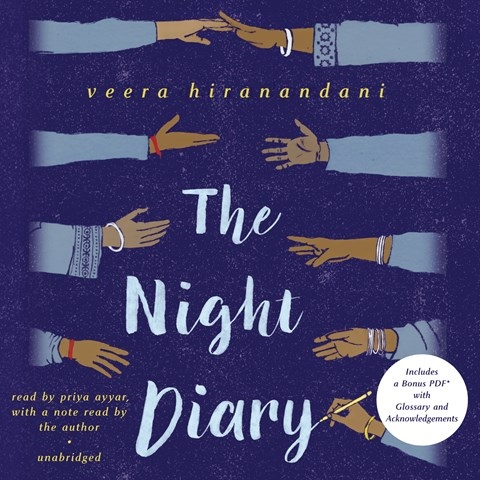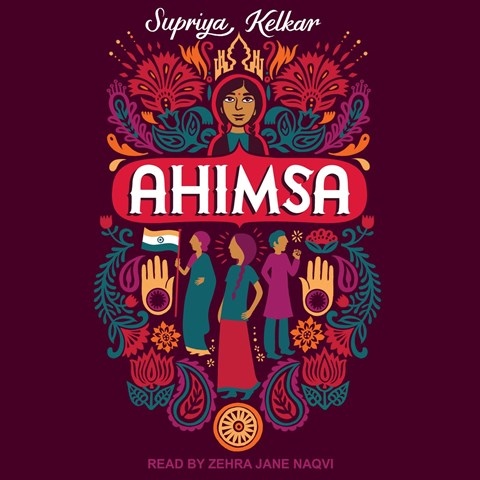 India's independence from British rule came at great cost: 12-year-old Nisha's family flees due to Partition, while 10-year-old Anjali's family is forever changed when her mother becomes a freedom fighter. Priya Ayyar and Zehra Jane Naqvi's expressive, culturally accurate performances add to the strong sense of place in each novel.
Veera Hiranandani's THE NIGHT DIARY (10+) takes place in 1947 when political and religious upheaval divided India. Narrator Priya Ayyar's Indian accent adds authenticity to Nisha's story. She and her Hindu family must leave their home in Pakistan, making for a haunting story of a turbulent time. In Supriya Kelkar's AHIMSA (8+), narrator Zehra Jane Naqvi transports listeners to 1942 India and the nation's fight for independence from the British Empire. When ten-year-old Anjali's mother becomes involved in the resistance movement and is arrested, Anjali learns about the causes and effects of "ahimsa," or nonviolent resistance, as she continues her mother's work.


Cultural Identity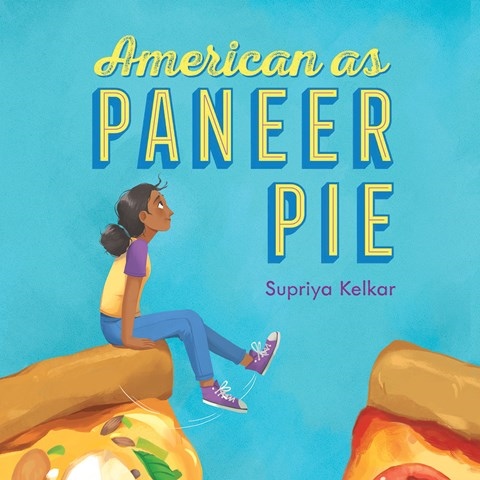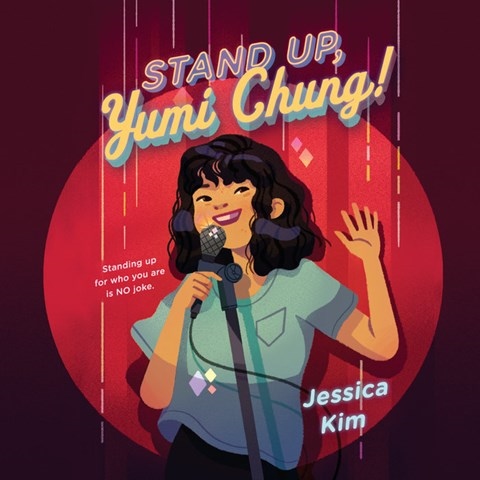 It's hard to fit in when your family is seemingly so different from everyone else's, but Indian American Lekha and Korean American Yumi work hard to figure out who they are. Youthful and authentic performances by Priya Ayyar and Greta Jung highlight the yearning and humor inherent in these stories.
In AMERICAN AS PANEER PIE (8+), Supriya Kelkar's sweet story, Priya Ayyar narrates with all the earnestness and fear that accompany feeling like an outsider in middle school. Lekha is the only Indian American in her school and she endures bullying. When a new girl moves in across the street, Lekha learns new ways to stand up and find her voice. Yumi also learns to speak up for herself in Jessica Kim's STAND UP, YUMI CHUNG! (10+) narrated by Greta Jung in an exuberant voice. Yumi's parents want her to attend Hogwan on a prestigious scholarship, but when she stumbles into a comedy camp she can't keep from joining. Jung's pacing captures Yumi's stress and exhilaration as she learns to balance her dreams and her family's expectations.


Award Winners in Your Ears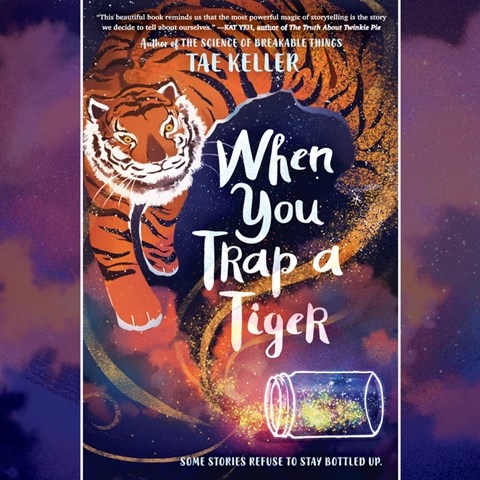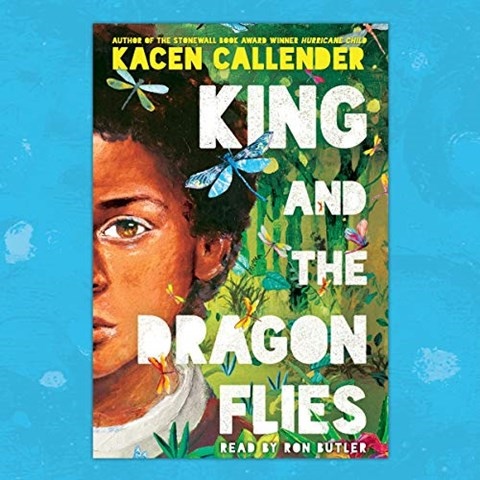 Literary excellence and moving narration showcase the struggles of young people facing family and personal obstacles. Greta Jung brings her animated, convincing performance to the recipient of the 2021 Newbery Medal, and Ron Butler's expressive reading delivers a strong emotional punch to the winner of the 2020 National Book Award for Young People's Literature.
Narrator Greta Jung is outstanding at capturing both the youthful and adult voices in Tae Keller's WHEN YOU TRAP A TIGER (8+). Jung embodies the quiet, thoughtful Lily in a subdued tone. Listeners will empathize with the shy Korean American girl and will be entranced as she discovers the tiger from her grandmother's stories coming to life. Ron Butler gives a heartbreakingly beautiful performance in Kacen Callender's KING AND THE DRAGONFLIES (8+). King is a Black tween living in Louisiana and coping with the death of his older brother. When his ex-best friend goes missing and King finds him hiding in his own backyard, he's forced to confront questions about himself and his grief. Butler's exemplary delivery mirrors the novel's bittersweet yet hopeful tone.
Find even more titles at AudioFile's curated Kids and Teen list.
Adapted from Sharon Grover's article in the April/May 2021 AudioFile Magazine. Sharon Grover is a Youth Services and Audiobook Literacy Consultant based in Janesville, Wisconsin. Sharon has collaborated on AudioFile's "Audiobooks for Kids and Teens" since its inception.