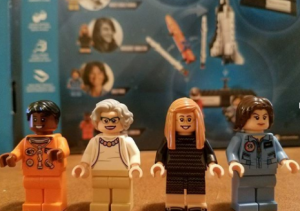 Happy Pride Month! I struggled with limiting my selection to a handful of engaging, immersive, and energizing LGBTQIA audiobooks for this post. More and more stories featuring characters with a range of sexual and gender identities are being released as audiobook productions. It's a great time for listeners, however you identify. It's still difficult to find these books in online audiobook store catalogs, though. If you're unfamiliar with the names of queer publishers or want to browse self-published authors with audio productions, it's harder still. I've included a small sample of memoir and biography, historical fiction, and contemporary romance that were reviewed for AudioFile.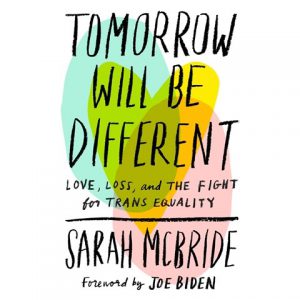 TOMORROW WILL BE DIFFERENT
by Sarah McBride, Joe Biden [Foreword]
read by Sarah McBride, Paul Boehmer
Random House Audio/Books on Tape

Sarah McBride, National Press Secretary for the Human Rights Campaign, shares her personal journey as a trans woman and as a passionate, engaged advocate for the social and legal rights of LGBTQIA-identified persons. Her vibrant delivery encourages, challenges, and embraces all listeners. Former Vice President Joe Biden's candid foreword, read by Paul Boehmer, is a testament to her hard work and dedication in empowering others. Her unflagging efforts on behalf of others are an inspiring reminder that much remains to be done for LGBTQIA equality.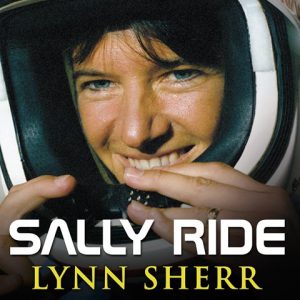 SALLY RIDE: America's First Woman in Space
by Lynn Sherr, read by Pam Ward
Tantor Media
AudioFile Earphones Award
Earlier this year I finally brought home the "Women in NASA" Lego set. Featured proudly among the trailblazing scientists and astronauts is Sally Ride. Lynn Sherr's biography deepens listeners' understanding of the private astronaut who used her platform to advocate for math and science opportunities for girls. Narrator Pam Ward allows the voice of Ride's longtime friend and biographer Sherr to shine through her performance.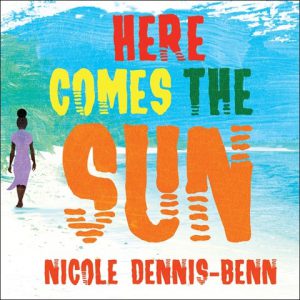 HERE COMES  THE SUN
by Nicole Dennis-Benn, read by Bahni Turpin
HighBridge Audio

Few novels I've listened to within the past couple years have moved me as deeply as this story of a family and community contending with shifting fates in an impoverished Jamaican community. Removed from the opulence enjoyed by tourists who flock to their shores, Margot, her younger sister Thandi, and their mother code switch daily as they try to survive. Bahni Turpin's masterful characterization draws out the complexities of their lives.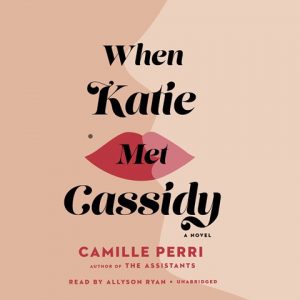 WHEN KATIE MET CASSIDY
by Camille Perri, read by Allyson Ryan
Penguin Audio/Books on Tape

In Nora Ephron's classic romantic comedy When Harry Met Sally, Billy Crystal's character Harry Burns opines to Meg Ryan's Sally Albright during their post-college drive from Chicago to New York City, that "Men and women can't be friends because the sex part always gets in the way." Camille Perri's contemporary NYC romance finds two women navigating similar terrain. Attorneys Katie Daniels and Cassidy Price struggle to answer the question: Can a straight woman and a lesbian just be friends? Simmering attraction and doubts on all sides prevent any easy path forward. Narrator Allyson Ryan delivers an empathetic performance of their journey toward validation and love, filled with confusion, missteps, and humor.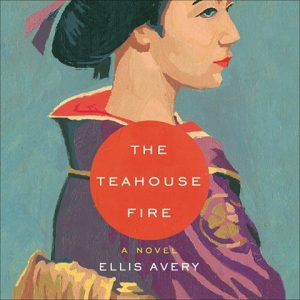 THE TEAHOUSE FIRE
by Ellis Avery, read by Barbara Caruso
HighBridge Audio

Historical fiction is one of my literary addictions. Ellis Avery's immersive storytelling and narrator Barbara Caruso's deft performance propel listeners through the memories of an elderly Aurelia Caillard. Orphaned in Kyoto as a young American child, she finds refuge in the Shin household, a 19th-century Japanese family known for its prestigious tea ceremony school. When the country opens its ports to Western countries, an era of tumultuous change is ushered in. The juxtaposition between cultures and languages marks this production as an experience to savor. Traditional music flows through the story at key points, enhancing the narrative.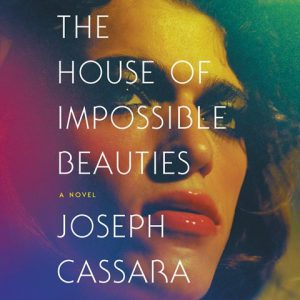 THE HOUSE OF IMPOSSIBLE BEAUTIES
by Joseph Cassara, read by Christian Barillas
Harper Audio
AudioFile Earphones Award

As a fan of the new FX television series about New York City ball culture for queer people of color in the 1980s, "Pose", and of "RuPaul's Drag Race," I'm excited about diving into Joseph Cassara's debut novel. It's narrated by Christian Barillas, and listeners are swept up as Angel and Hector build The House of Extravaganza with found family amidst the Harlem ball scene and AIDS epidemic. Strong bonds of love and friendship abound despite difficult circumstances.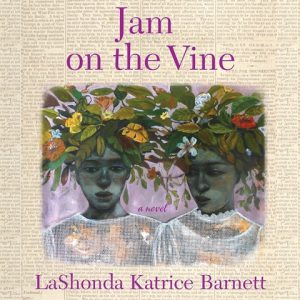 JAM ON THE VINE
by LaShonda Katrice Barnett, read by Phylicia Rashad
Audible, Inc.
AudioFile Earphones Award
I heard about LaShonda Katrice Barnett's historical novel in an online lesbian fiction discussion group. Set in early-twentieth-century Texas, Ivoe Williams navigates Jim Crow segregation in her small town, ultimately leaving with her family for Kansas CIty. The novel's takes its name from the newspaper that Ivoe and her partner Ona operate, a first for African-American women. AudioFile's review calls Phylicia Rashad performance "glorious and heartfelt." Barnett's novel covers social injustices facing African-Americans during this period, including barriers to education, careers, and other opportunities. Ivoe's dynamic journey will not remain long on my TBR shelf.
Julie Thompson is an AudioFile reviewer and regular blogger at Omnivore Bibliosaur.