I'm Your Neighbor Books is a Portland, Maine-based nonprofit that helps to build welcoming communities for New Arrivals and New Americans by bringing curated collections of children's books—and now audiobooks—to schools and libraries.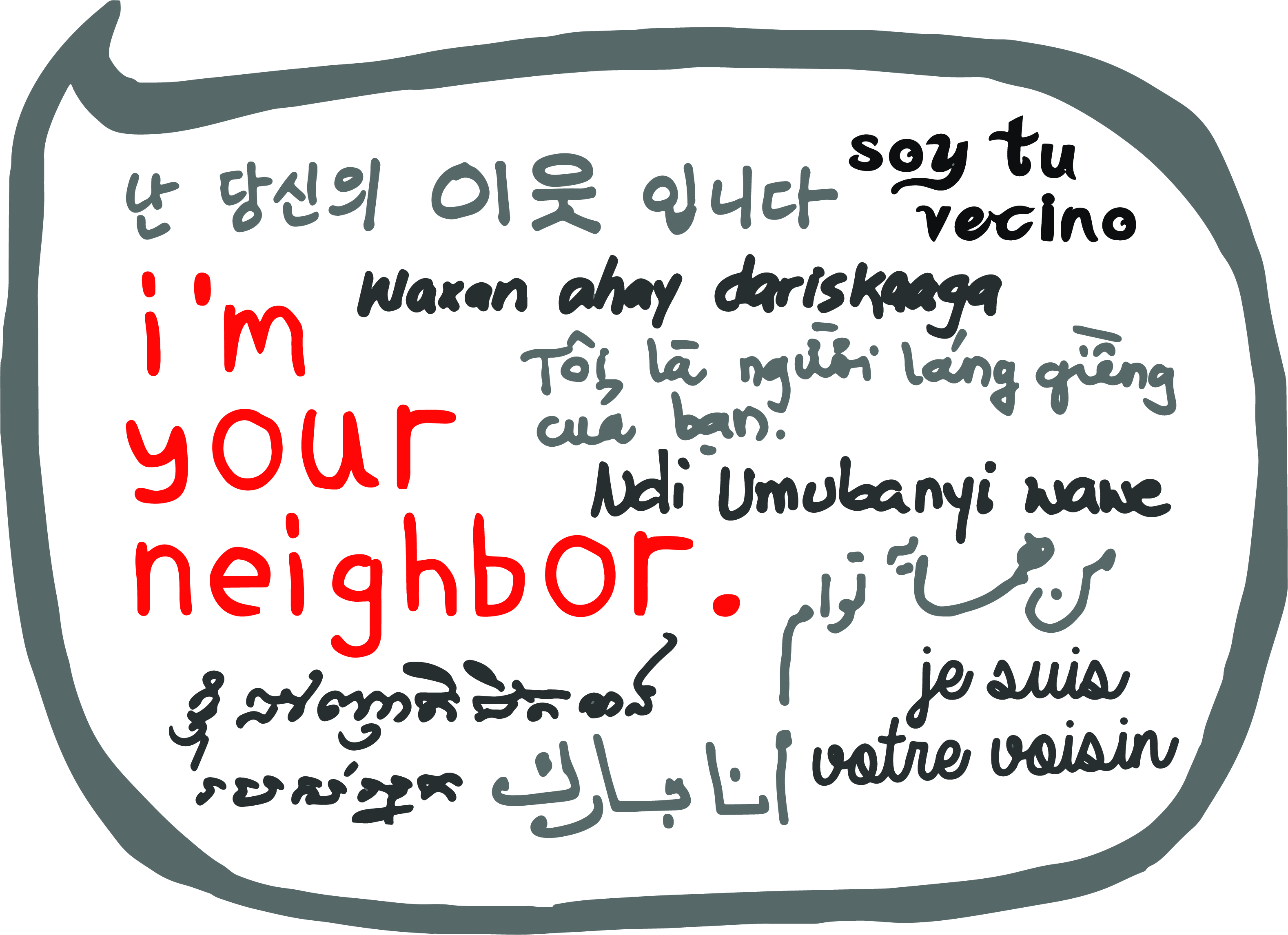 How do books and audiobooks create a more welcoming nation? I'm Your Neighbor Books has shown that literature can start conversations on modern immigration and refute false narratives about immigrants and their new generations. The books and audiobooks create emotional connections to a vast diversity of voices and lay the groundwork for cross-cultural communication. Reading about the joy and strength of immigrant families builds a crucial sense of belonging for first-through-third-generation Americans and grows the cultural competency of long-term Americans.

AudioFile is now a proud supporter of IYNB's signature project' the Welcoming Library. The Welcoming Library is a touring collection of 30 picture books that connects readers with the stories of immigrant families.
Knowing that authentically-voiced audiobooks could deepen the impact of these featured books, AudioFile went looking for a way to place the audio experience in the Welcoming Library's traveling crates of books. Should it be a portable speaker? Should it be files delivered via email? Nothing seemed compatible.
When introduced to Playaway's Wonderbook editions, AudioFile knew we had found the solution. For Wonderbooks, Playaway places a built-in player into the front cover of existing picture books. This allows the reader to follow along with the text and illustrations while being read to by a strong narrator.
With AudioFile's support, Wonderbook editions of I'M NEW HERE, ALMA AND HOW SHE GOT HER NAME, DREAMERS, SOMEONE NEW, and FREEDOM SOUP will join the 50 currently touring Welcoming Libraries. This means the powerful audio experience will be introduced to at least 500 new schools and libraries a year as the Welcoming Libraries travel.
AudioFile hopes you will join us in supporting the addition of Wonderbooks to the Welcoming Library project. You can bring the power of audiobooks to the work to build a more welcoming nation.

GIVE a tax-deductible donation to support the program.
For more audiobooks featuring stories that will help create welcoming communities, browse our list of Welcoming Audiobooks, showcasing the many inclusive stories that can build empathy and belonging—and that make for delightful and entertaining listening experiences, too.
Photo by Kevin Brusie