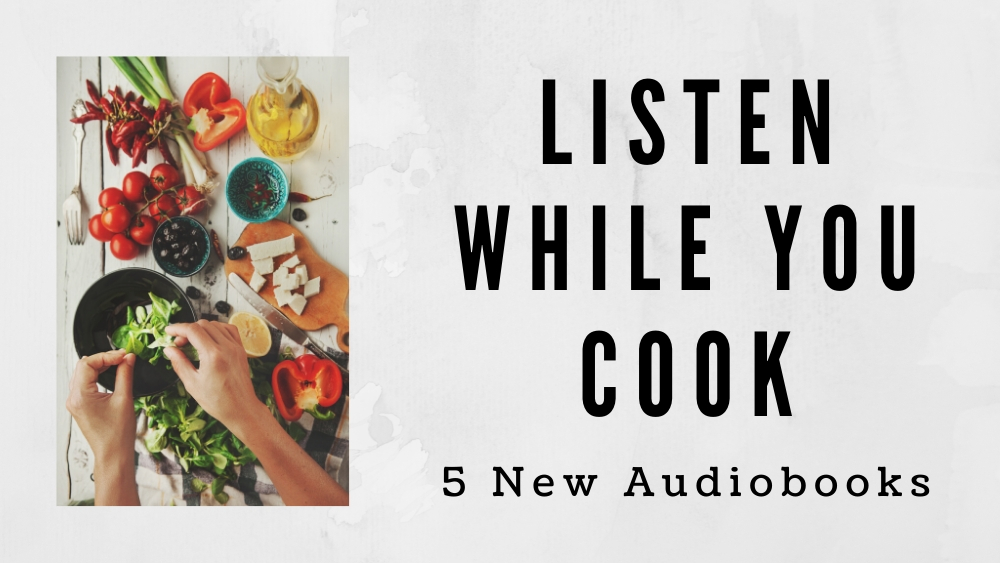 Happy Thanksgiving, everyone. Happy cooking, cleaning, traveling, laughing, stressing-out, hanging-out, gossiping, tippling, eating. My advice — forget politics for the day or weekend, and agree to disagree about pumpkin pie. In between and during — well, maybe not while carving the turkey or tofu, there's nothing like an audiobook to calm, divert, and amuse. I've found five listens that are perfect for dipping in and out of as time permits.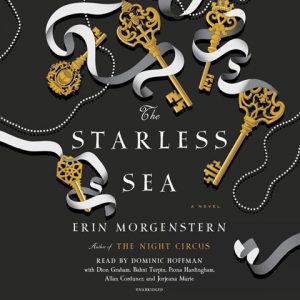 Of course, once inside Erin Morgenstern's wondrous new fantasy, THE STARLESS SEA, you'll just want to stay there. Never mind dishing up your holiday meal. With an Earphones Award performance by Dominic Hoffmann, Dion Graham, Bahni Turpin, Fiona Hardingham, Alan Corduner, and Jorjeana Marie, we join company with the son of a fortune-teller who tumbles into adventure via an unusual library book — one with pirates, key collectors, story acolytes, and owl kings. Owl kings!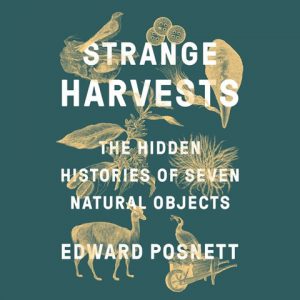 Edward Posnett's STRANGE HARVESTS is almost as fantastical, which is astonishing, as it's all true. Given an Earphones Award performance by Roy McMillan, who reads with audible wonder, it's a travelogue of amazements. Bird nests made of spittle, coffee made from beans excreted by civets, and tagua nuts used for buttons are just some of the harvests that surprise and enchant. You'll also be educated about how such wonders fit into both the natural world and the less natural world devised by humans. Think of the informational tidbits you'll be able to drop into conversational lulls.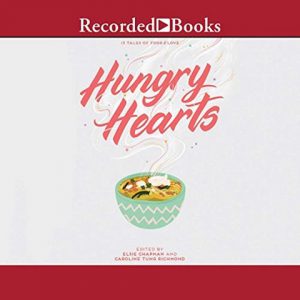 Shall we move on to food? In HUNGRY HEARTS, Elsie Chapman and Caroline Tung Richmond have collected a tasty series of short-fiction pieces, all of which take place on Hungry Hearts Row, a fictional neighborhood famous for its multicultural mix of eateries. Amielynn Abellera, Michael Braun, Leila Buck, Almarie Guerra, Rendah Heywood, Catherine Ho, Roland Lane, and Priya Ayyar deliver immersive performances of foodie-stories about everything from romance and superheroes to ghosts and horror. This is a Young Adult novel for everyone.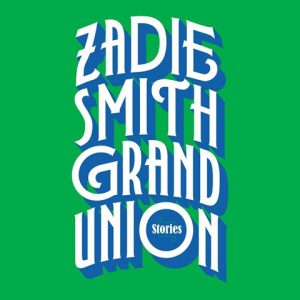 Zadie Smith's new story collection GRAND UNION, performed by Smith and Doc Brown, dishes up a delicious mix of genres — situation comedy, parable, thriller and satire — and eras — strange future, historic, right now. The author, whose novel WHITE TEETH, published in 2000, made her justifiably famous, is at the peak of her experimental powers here. The 19 stories, which include a mix of new and previously published, offer a diverse panoply of characters who'll keep you company throughout the holiday weekend.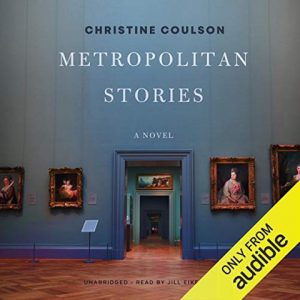 Finally, during a lull in the festivities, I suggest sneaking off to New York's Metropolitan Museum of Art via Christine Coulson's METROPOLITAN STORIES. You'll find antique chairs discussing their previous lives, muses slipping out of their paintings, a centuries-old statue of Adam who falls over while trying to move his foot, and much more. Jill Eikenberry gives them all attitude and voice in an applause-worthy performance that won an Earphones Award. It's guaranteed to make you sigh with pleasure.
Now go ahead, have that second slice of pie.