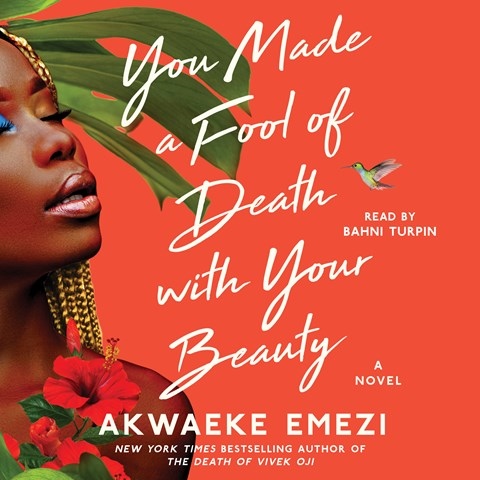 Get into a New York state of mind and cue up your playlist for a Big Apple-inspired listening experience with these audio romances set in New York City. First up is YOU MADE A FOOL OF DEATH WITH YOUR BEAUTY by Akwaeke Emezi, read by Bahni Turpin. The gorgeous cover art will catch your attention, and New York City features prominently in the story. It's the place where widow Feyi Adekola flees her grief and pursues her art, discovering a new version of herself. Turpin vocalizes Feyi's slow process of grieving and turning to love again.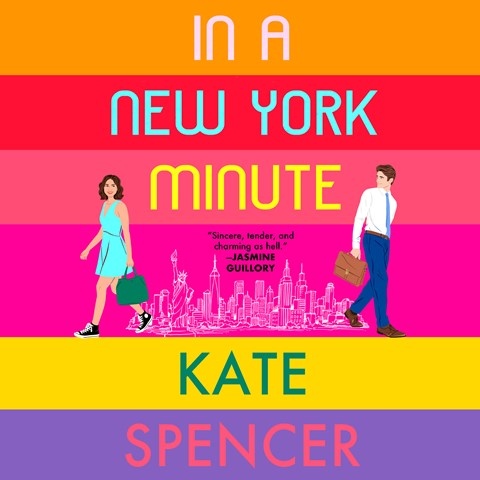 IN A NEW YORK MINUTE by Kate Spencer will have you believing that the city is the place dreams are made of, with the audio read by Amanda Dolan and Neil Hellegers. What could be more romantic than a gentleman giving up his designer suit jacket during a subway wardrobe malfunction? Dual narration from Dolan and Hellegers explores each character's emotions in this meet cute city romance.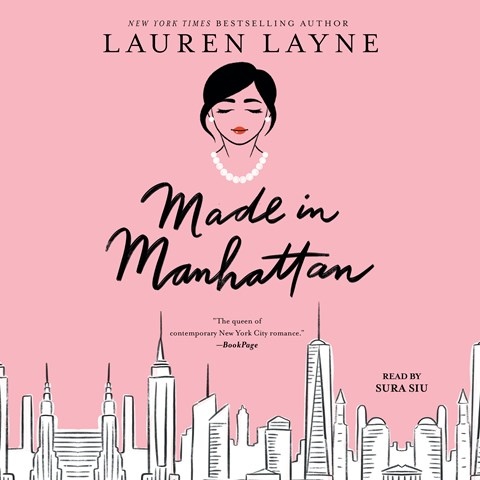 Socialite Violet Townsend's mission is to make New Orleans native Cain Townsend feel "brand new" as she welcomes him to the city and boardroom culture in MADE IN MANHATTAN by Lauren Layne and read by Sura Siu. This opposites attract romance has great narration—precise and careful for Violet, rough and sarcastic for Cain. A fun new adaptation of the classic MY FAIR LADY.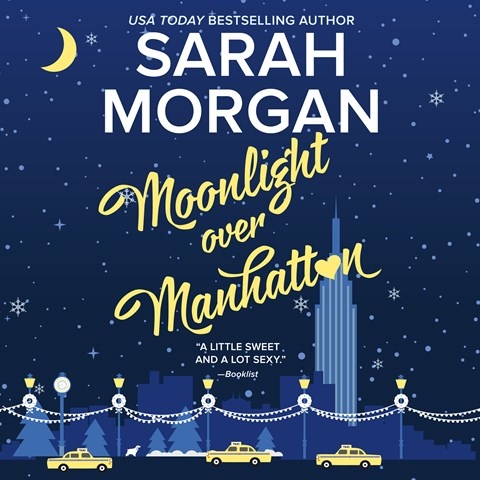 For an ode to the city that never sleeps, try MOONLIGHT OVER MANHATTAN by Sarah Morgan and read by Jennifer Woodward. Although NYC is never lacking excitement, Woodward's performance highlights a gentle story between shy Harriet, who is trying to live outside her comfort zone, and Ethan, the ER doctor who treats her injured ankle. Story, narrator, and setting work so well together in this audio.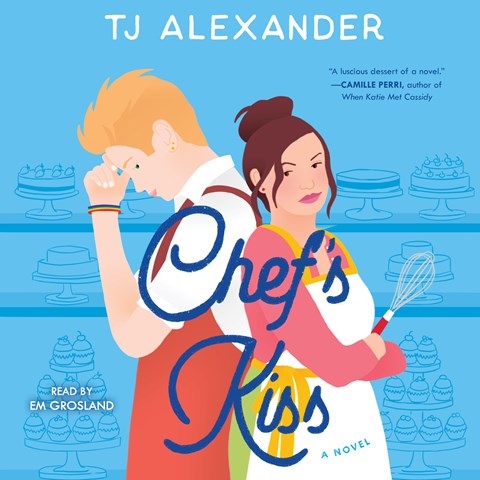 Let's end on a high-octane NYC audio—CHEF'S KISS by TJ Alexander, read by Em Grosland. Simone and Ray work for a food magazine that wants to have a larger footprint on social media. When Ray comes out as nonbinary, the stakes are even higher for their workplace juggling act. Grosland's brisk narration matches the nonstop pace of NYC commerce and transitions from matter-of-fact to lighter and more humorous, with memorable character voices.
After listening to selections from this list, you'll indubitably agree with NYC's most memorable tourism slogan: "I Love New York."