The Asian immigrant experience, family dynamics, and making friends in a new town collide with Korean mythology in the 2021 Newbery Medal-winning WHEN YOU TRAP A TIGER about a "Q.A.G" (quiet Asian girl) Lily, who has just moved with her mother and sister to care for her ailing Korean halmoni (grandmother). I was cheering for Lily in her brave determination to help save her halmoni by trapping the mythical tiger that only she can see. If you are looking for more audiobooks about intergenerational families, imaginary demons, and finding your voice, here are a few of my recommendations.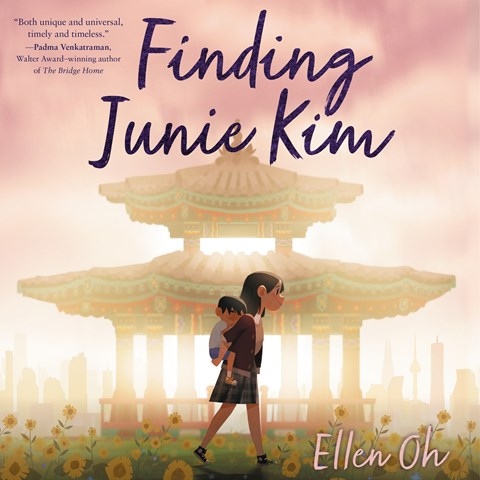 FINDING JUNIE KIM
by Ellen Oh, read by Greta Jung
Harper Audio, Ages 8+
Junie feels like she's drowning in the racist environment of her suburban Maryland middle school. For a school assignment, she interviews her grandparents about their childhood during the Korean War, and their grisly, heartbreaking stories compose half of the audiobook. Narrator Greta Jung pulls no punches relating the terrors of racism, depression, and war.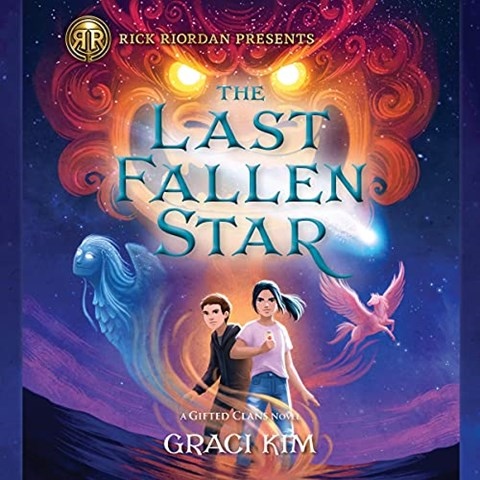 THE LAST FALLEN STAR
by Graci Kim, read by Suzie Yeung
Disney Hyperion, Ages 8+
Narrator Suzie Yeung creates a convincing portrayal of a Korean-American preteen, seamlessly incorporating the American colloquialisms and Korean words of Riley's everyday world. At the same time, listeners will find themselves immersed and fully invested in the magical world of Korean mythology in this fantasy adventure about 12-year-old Riley who was adopted into a clan of gifted witches and is on a quest to save her sister.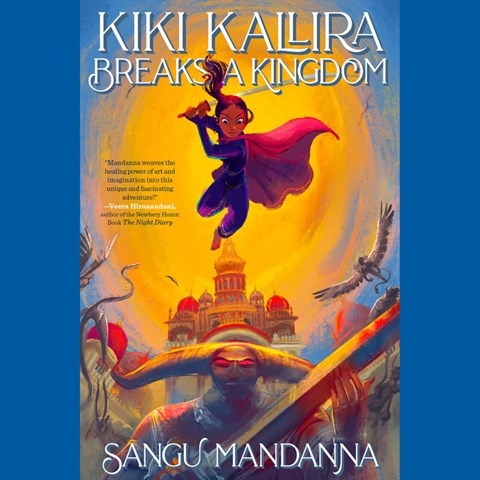 KIKI KALLIRA BREAKS A KINGDOM Kiki Kallira, Book 1
by Sangu Mandanna, read by Zenia Starr
Listening Library, Ages 8+
Narrator Zenia Starr's Indian accent adds authenticity to this middle-grade fantasy-adventure. To calm her overactive mind, 11-year-old Kiki fills a sketchbook with favorite characters from Indian myths and reimagines the legendary kingdom of Mysore. But when an evil creation escapes the pages and attacks her world, Kiki is forced to conquer her internal "monsters."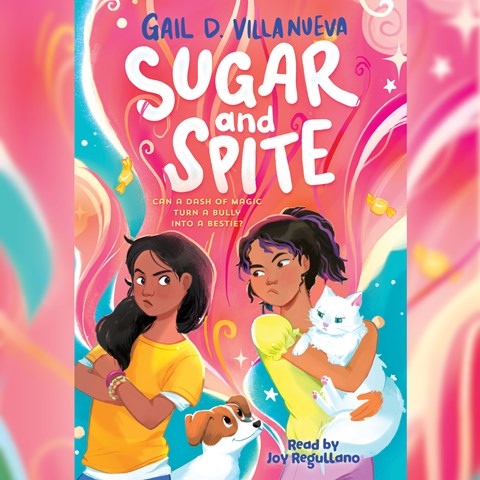 SUGAR AND SPITE
by Gail D. Villanueva, read by Joy Regullano
Scholastic Audiobooks, Ages 8+
Narrator Joy Regullano creates a youthful voice for 12-year-old Jolina, who is being trained by her grandfather to be a traditional healer upon moving from Manila to an island resort in the Philippines. Listeners will be captivated by Jolina's story as she learns hard truths about magic and friendship.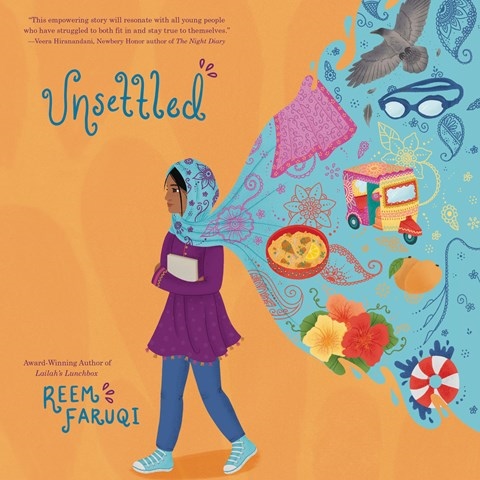 UNSETTLED
by Reem Faruqi, read by Ariana Delawari
Harper Audio, Ages 8+
Narrator Ariana Delawari's accent and youthful voice are well suited to this novel in verse featuring Nurah Haqq, a new Pakistani immigrant adjusting to life in Peachtree City, Georgia. Listeners hear Nurah's sincere remorse when her failure to speak up results in harm to her family.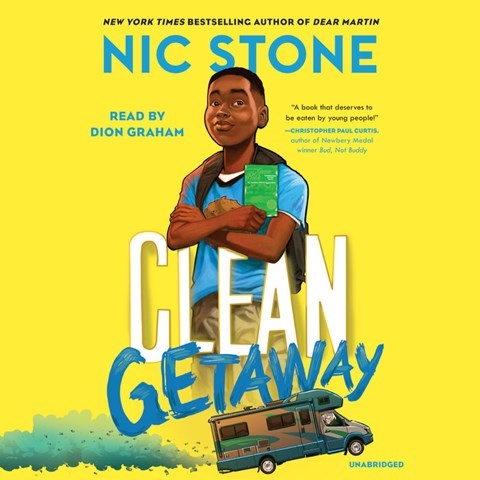 CLEAN GETAWAY
by Nic Stone, read by Dion Graham
Listening Library, Ages 8+
AudioFile Earphones Award
Narrator Dion Graham's soft voice evokes the tenderness between biracial middle schooler "Scoob" Lamar and G'ma, his white octogenarian grandmother. Scoob is confused and concerned about the many mood shifts and concerning behaviors of his usually dependable G'ma.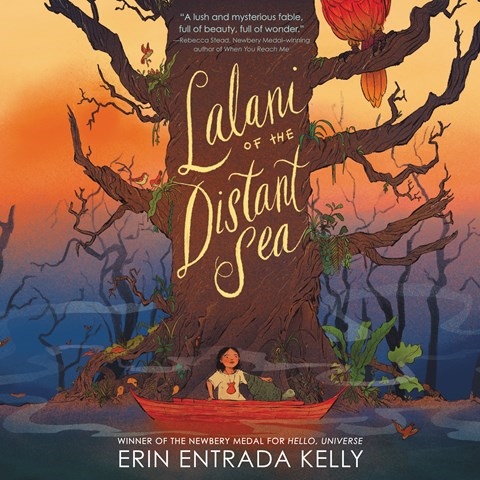 LALANI OF THE DISTANT SEA
by Erin Entrada Kelly, read by Lulu Lam
Harper Audio, Ages 8+
Lulu Lam spins the tale of a 12-year-old girl who's so determined to save her struggling island home of Sanlagita that she sails across the sea to retrieve good fortune from the legendary Mount Isa, a quest from which no one has ever returned. Lam establishes a steady pace that carries listeners through moments of sadness, fear, action, and wonder.