For listeners enamored with fairytales, classics, and mythology, retellings are a chance to experience how an author might twist a familiar story by adding a touch of magic, creating an unexpected setting, or allowing a protagonist to break out of the mold and claim their own agency.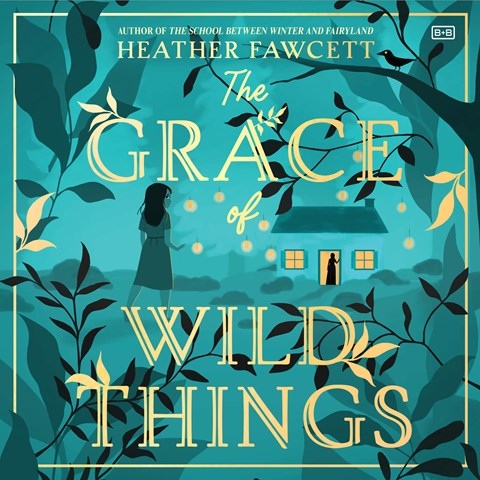 Determined to find a home as a witch's apprentice, Grace must learn all one-hundred-and-a-half spells in the witch's grimoire or she will lose her magic and new home completely. Aven Shore narrates THE GRACE OF WILD THINGS, a middle-grade ANNE OF GREEN GABLES retelling, voicing Grace with a youthful tone and melodramatic speech that perfectly echoes her loquacious, theatrical dialogue. Given a cold, gravelly voice, the curmudgeonly witch has little patience for Grace, living up to the infamous reputation she has with the townsfolk. Shore delivers their banter with comedic results, softening as the two bond throughout the audiobook. Along with her new friends and crow familiar, Grace labors to cast spells to cure hiccups, increase strength, and summon ghosts.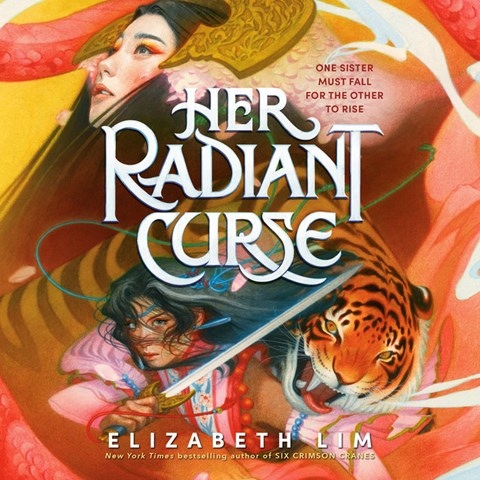 HER RADIANT CURSE, narrated by Mirai, weaves together several inspirations, including Beauty and the Beast, the mythology surrounding Helen of Troy, a Southeast Asian fairy tale "The Princess of Mount Lepang," and two Chinese folktales, "Butterfly Lovers" and "Madame White Snake." Offered to the demon witch Angma as a child, Channi is cursed with poisonous blood and the face of a serpent. Her younger sister, Vanna, is blessed by the gods with beauty, kindness, and a radiance in her heart that is coveted by both suitors and Angma. Channi will do whatever it takes to protect her sister, the only one who has ever treated her warmly despite her curse. Mirai wields a variety of tones and cadences to embody a wide cast of characters, from Channi's hissing snake companions to the deep voice of the demonic dragon Hokzuh. Angma is given a sinister voice that echoes her evil.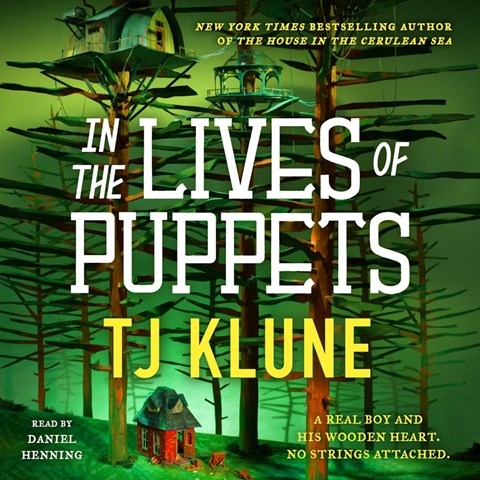 For listeners eager for an emotional rollercoaster full of laughter and heartache, Daniel Henning's narration of IN THE LIVES OF PUPPETS is an affirming tale of found family and love in a thought-provoking audiobook that leaves a lasting impression. This science fiction Pinocchio retelling features a cast of charismatic robots and the human boy they live with. Vic finds and repairs Hap, a decommissioned android that was used to hunt humans. Voiced evenly with a deep-toned stutter, Hap swears to protect Vic on their journey to rescue Gio, Vic's android father. The two are joined by Nurse Ratched, wryly voiced with robotic articulation that enhances her sociopathy, and Rambo, voiced melodramatically as he cycles between anxiety and naïveté. Henning's perfect comedic timing and impressive vocal versatility earned his performance an Earphones Award.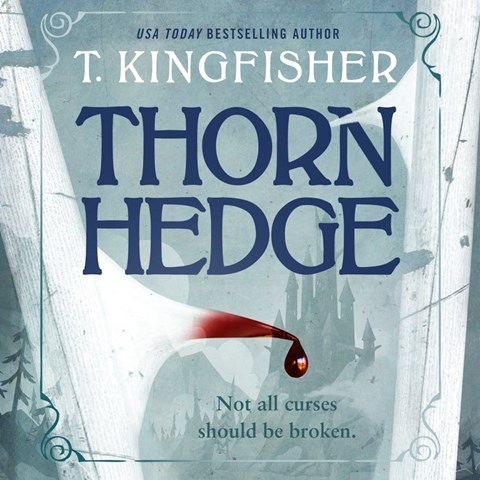 Jennifer Blom narrates THORNHEDGE, which begins with a premise reminiscent of the "Sleeping Beauty" fairytale and completely surprises listeners with the direction the story takes. Toadling is the lone protector of the curse keeping the princess sleeping in the castle and surrounded by impenetrable brambles. Halim is the knight here to break the curse hundreds of years later. His voice is low and gentle as he listens to Toadling slowly open up about the horrific truth behind the curse. Blom's narration is leisurely and solemn, letting this short audiobook unfold slowly.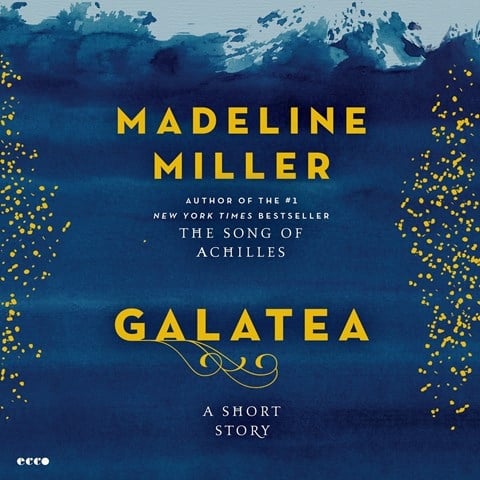 Based on the Greek myth about Pygmalion's object of desire, GALATEA reimagines the story from the perspective of the beautiful marble statue brought to life. Ruth Wilson's mesmerizing narration in this short audiobook embodies Galatea's cynical introspection and outward soothing tones. With expectations of obedience both sexual and emotional, Galatea remains trapped under her husband's control while she plans how to rescue their daughter. No amount of fawning is enough for her husband's misogynistic expectations of perfection, and Wilson's voice for him is perfectly weaselly as he spirals into jealousy and abuse. A must-listen for fans of Madeline Miller's other Greek mythology retellings.