SYNC dips into fantasy this fourth week of the season, thanks to THE KEEPER OF NIGHT, from Dreamscape, and OUT OF THE BLUE, from Harper Audio. In both titles, elements of our shared reality become touched by imaginative alterations—all served up by narrators who make these fantastic twists seem credible.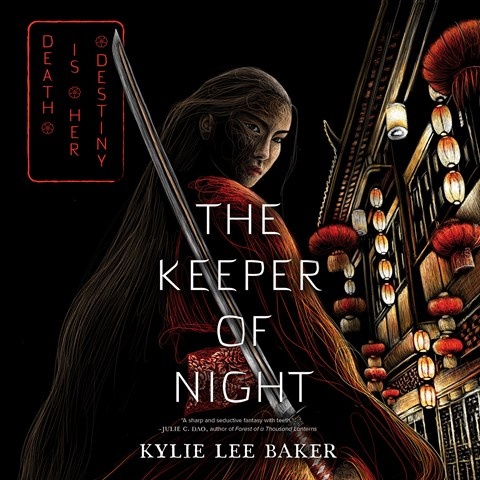 THE KEEPER OF NIGHT opens Kylie Lee Baker's fantasy duology of the same name. Narrator Rebecca Yeo escorts listeners into the world of soul collector and traveler Ren, with Yeo supplying characterizations for those Ren meets through accents, tones, and pitches. Some of the characters come merely from one country or another, but others come from a dimension beyond our own. Here is a fantasy informed by some of the author's real-life experiences as well as her knowledge of mythology from several cultures. Once you have traveled with Ren, look for her in the companion novel THE EMPRESS OF TIME to continue exploring Baker's fantasy world and Ren's next adventures.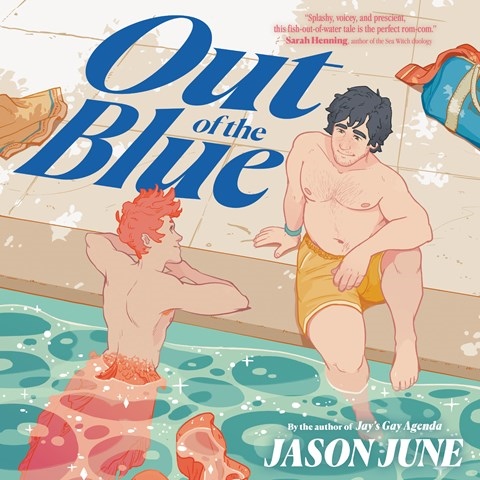 OUT OF THE BLUE, a fantasy by Jason June, spins its plot from two perspectives. And we get to hear it through the dual performance of André Santana, as a recently dumped lifeguard, and Neo Cihi, as a nonbinary mer person who has to spend a month on land. June's characters and plot, along with both narrators' well-tuned approaches to building and maintaining their characters, lead to romance and to a satisfying listen. Let André Santana tell you more about this one in the video below.
Soul collectors, demons, merfolk: Dive into a week of fantasy listening whether your summertime plans include travels or pool visits. Even if your real life is about staying put for the summer, fantasy listening can take you far afield—and bring you home in time for dinner.