It's a new year, and who couldn't use something to laugh about? Check out these new rom-com audiobooks that bring the comedy and the sparks.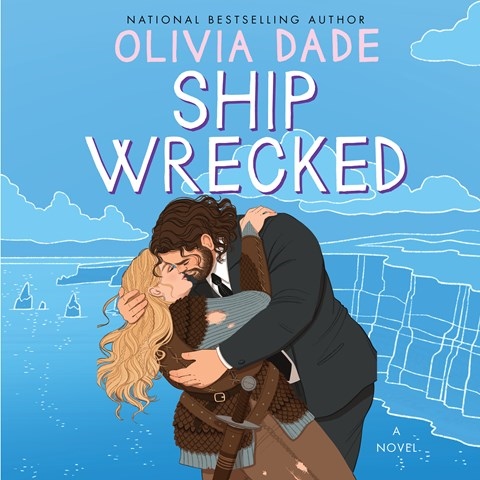 Start the New Year with the newest installment of Olivia Dade's Spoiler Alert series, SHIP WRECKED, read by Kelsey Navarro. Fresh off a one-night stand, actors Maria Ivarsson and Peter Reedton have just been cast in the fan favorite God of the Gates television show and must balance their smoking chemistry with professional obligations. Series narrator Navarro excels at distinguishing Dade's characters—from Maria's Swedish accent to Irish accents where they're filming on location to the rest of the show's crew in this celebrity romp. Navarro plays up the inherent drama of a frustrated love affair in the entertainment industry.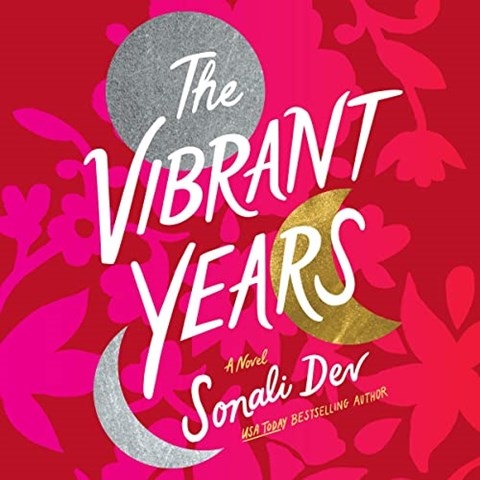 For those who love the inherent humor in intergenerational stories, don't miss THE VIBRANT YEARS by Sonali Dev, with an intro by Mindy Kaling and read by Deepti Gupta, Soneela Nankani, and Anita Kalathara. Three generations of an Indian American family come together to help 25-year-old Cullie Desai develop a dating app to save her tech industry career. Cullie's mother Aly and her grandmother Bindu live in Florida. Cullie arrives there from her San Francisco home, and they test out Cullie's app on a variety of hilariously bad dates. Narrators Gupta (Bindu), Nankani (Aly), and Kalathara (Cullie) weave together a close knit family, balancing the humorous and heartfelt elements. THE VIBRANT YEARS is a Mindy's Book Studio title and is due to be produced for streaming on Amazon Prime.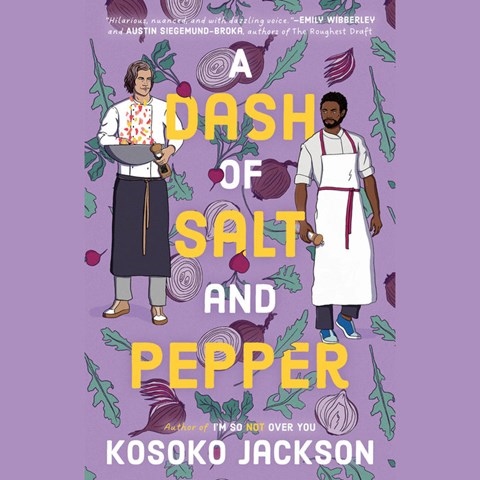 For a witty, fresh hero who would prefer not to return home, try A DASH OF SALT AND PEPPER by Kosoko Jackson, read by Joshua David Scarlett. Twenty-six-year-old Xavier Reynolds trudges back to his hometown of Harper's Cove, Maine, after losing a fellowship and his boyfriend in a soul-crushing spate of bad luck. Scarlett's sharp-edged narration produces a chuckle-worthy meet-cute for Xavier and local chef Logan when Xavier accuses Logan of breaking into his parents' home. As Xavier takes a sous chef job at Logan's restaurant to earn money for a new program opportunity, they find relationship possibilities despite their different personalities. Scarlett's expertise with dialogue is an asset to Jackson's clever text.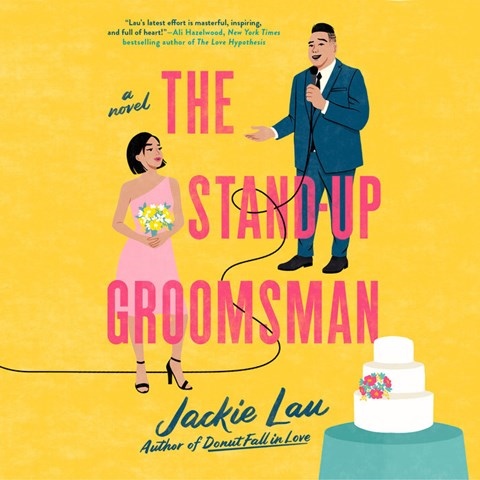 In another example of a terrible first impression, comedian Melvin Lee and accountant Vivian Liao have an initial meeting that leaves both with a sour taste in their mouths. However, narrators James Sie and Eunice Wong create possibilities for love in THE STAND-UP GROOMSMAN by Jackie Lau. As Melvin and Vivian are thrown together planning their best friends' wedding, Wong portrays Vivian's need for self-reliance, while Sie creates a complex vocal persona for Melvin that matches his comedic background. Both narrators engage with the challenges of two people embarking on a long-distance relationship—Vivian is Chinese Canadian, and Melvin is Chinese American. Keep an ear tuned to Mel's matchmaking grandmother, who contributes greatly to Lau's humorous romp.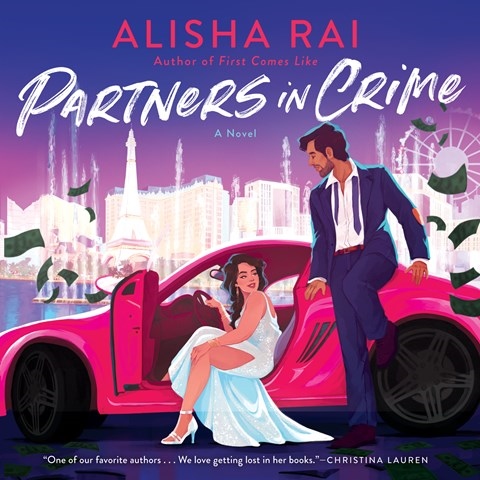 In Alisha Rai's PARTNERS IN CRIME, 35-year-old Mira Patel also wants the services of a matchmaker, but as the estranged daughter of a Las Vegas crime family, she rejects all "respectable" suitors, including lawyer Naveen Desai. Imagine the shock when Mira, voiced by Soneela Nankani, is once again embroiled in her family's exploits. And the lawyer delivering her troublesome "inheritance" is none other than Naveen, performed by Shahjehan Khan. After Mira and Naveen are kidnapped by the "Cobra" crime boss, the narrators lead listeners on escapades around Las Vegas. Khan delivers a controlled yet empathetic reading that matches Naveen's personality and his lawyerly authority. Nankani's narration reflects Mira's internal drive to escape her past and find where she belongs. There are many opportunities for laughter in this audiobook that unfolds like a high-stakes action film.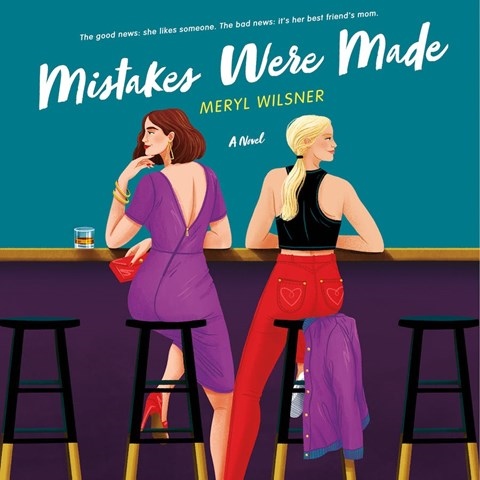 MISTAKES WERE MADE by Meryl Wilsner starts out with a true uh-oh moment. Aerospace engineering student Cassie Klein and Dr. Erin Bennett hook up only to discover that Cassie's best friend Parker is Erin's daughter. Narrators Stephanie Nemeth Parker (Erin) and Quinn Riley (Cassie) build steamy romantic chemistry between the two, helping listeners to understand why Erin and Cassie can't keep to their mutual agreement to end the relationship. This age-gap romance features fun banter that's sustained by both narrators in this Earphones Award-winning audio.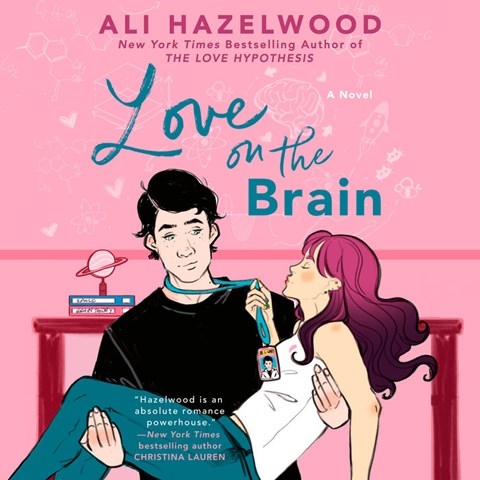 Let's finish up with an audio shoutout to all the science geeks. LOVE ON THE BRAIN by Ali Hazelwood, read by Brooke Bloomingdale, introduces NIH neuroscientist Bee Konigswasser, who entertains herself by calling out sexism in STEM with her @WhatWouldMarieDo Twitter account, channeling the persona of Marie Curie. Excited to work on performance technology for NASA astronauts, Bee is first outraged, then resigned that she has to work with her grad school archenemy Levi Ward. As the two of them find common ground, romance sparks. Bloomingdale keeps the snark dialed up, and she uses emphasis and pacing to reflect Bee's intelligent humor.