Spending time with The Incorrigibles might be the perfect prelude to upcoming family gatherings. If you anticipate the same old jokes from Uncle Otto, and you dread meeting your Cousin Alice's curious new companion, take an audio dose of The Incorrigible Children of Ashton Place to make it all seem manageable.
Mayhem may ensue, but it will definitely be entertaining for all ages. Maryrose Wood's celebrated series unfolds in six volumes around a plucky governess, Miss Penelope Lumley, and her three charges—who were originally raised by wolves. THE LONG-LOST HOME wraps up the series with a brilliant performance by Fiona Hardingham. The previous audiobooks were narrated flawlessly by Katherine Kellgren. Maryrose is our guest this week on a bonus episode of our podcast, Behind the Mic with AudioFile Magazine, so listen to the author tell us more about the very special relationship she's had with both narrators.
Explore the totally entertaining audiobooks series—children ages 8 and up will be swept along in the adventure, the full moon howling, and the mysteries about who they really are that fill the children's lives. Adults and all light-hearted listeners with be dazzled and delighted by the wordplay, clever literary references, and the obvious fun being had by author and narrators. The series includes: THE MYSTERIOUS HOWLING, THE HIDDEN GALLERY, THE UNSEEN GUEST, THE INTERRUPTED TALE, THE UNMAPPED SEA, and THE LONG LOST HOME.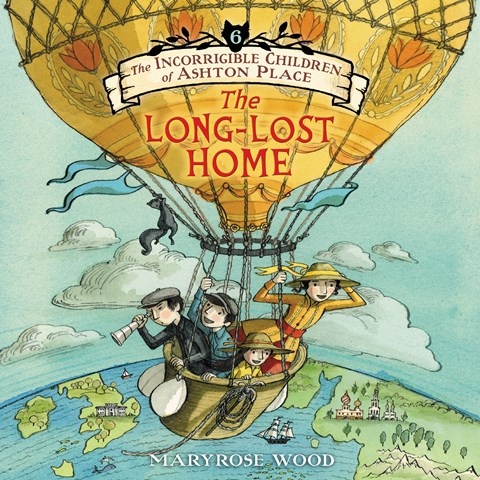 And stay tuned, because we also have an upcoming podcast episode with Fiona Hardingham. Listen in every weekday for the chatty conversation and sound clips from the audiobooks we're recommending. Michele Cobb, Emily Connelly, Jonathan Smith, and I take turns bringing our personal spin to each conversation with host Jo Reed. Our daily podcasts are just 4 minutes long.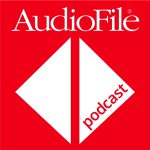 Have you got 4 minutes to find your next great listen?
Surely you do! Check out Behind the Mic with AudioFile Magazine.