March is Women's History Month, and it's a perfect time to explore the genre of women's historical mysteries. Let us acknowledge the challenge authors face in finding the right balance of history and mystery and the challenge to narrators of finding authentic voices for the characters.
Author L.P. Hartley wrote: "The past is a foreign Country; they do things differently there." To be authentic, which listeners require, authors have to generate a real feel of place and time. Those who succeed create a world of characters who speak, dress, eat, work, and relate to each other differently than we do today. The audiobook narrator has to perform these works with voices that seem right for the times and settings and that we can clearly understand and relate to.
Here is a sampling of historical mysteries written by women, narrated by women, and featuring strong women protagonists.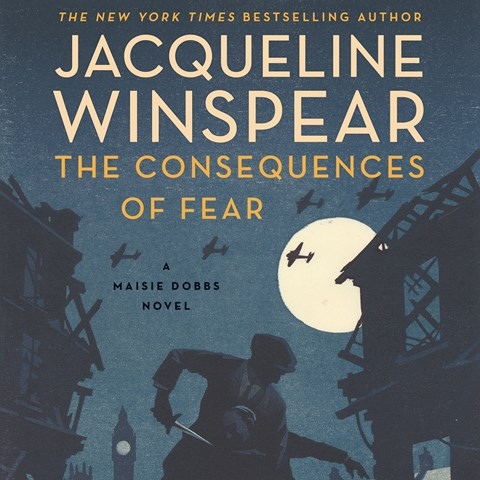 Jacqueline Winspear is adept at creating characters that are of a different country and a different time. And when she partners with narrator Orlagh Cassidy, they generate a deeply engaging listening experience. In the 16th audiobook in the Maisie Dobbs series, THE CONSEQUENCES OF FEAR, listeners join Maisie in London in September 1941. German bombs continue to level homes. A constant sense of fear and loss pervades everyday life. Maisie, a private investigator, forensic pathologist, and psychologist is, even by today's standards, an amazingly accomplished woman. She is drawn into investigating a murder witnessed by a young boy. Cassidy voices the men and women from all over the British Isles. I particularly like her performance of Robbie MacFarlane, Maisie's Scottish boss in her service to the Special Operations Executive (SOE). Winspear is particularly good at providing a window into the emotions of the men, women, and children who survived WWI only to be thrust back into WWII. We also get to experience Maisie's struggles between her commitment to serving her country and her love for and devotion to her adopted young daughter. This audiobook is a great example of the perfect balance of history, mystery, and character development elegantly performed.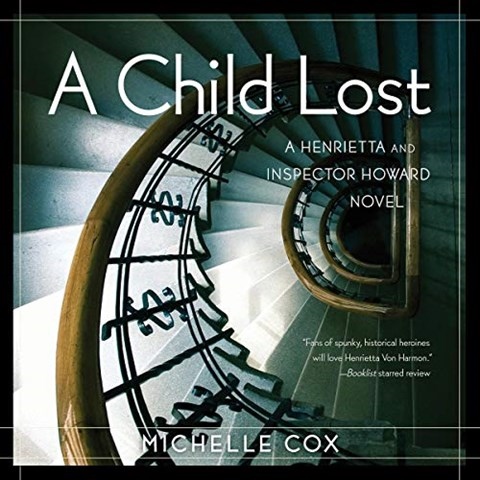 In approximately the same time frame, but in a different country, we have A CHILD LOST by Michelle Cox, Book 5 of the Henrietta and Inspector Howard series, read by Jayne Entwistle. This story takes place in 1930s Chicago. In this audiobook listeners are shown the world of asylums and the management of mental health issues in this time period. Narrator Jayne Entwistle has been the narrator for the series and performs the protagonists, Henrietta and Clive Howard, as well as the returning characters, with confidence and familiarity.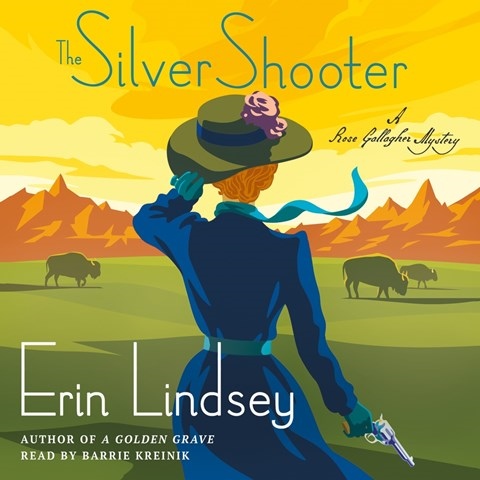 Listeners might enjoy traveling a bit further back in time to the United States in the 1880s to spend time with Pinkerton agent Rose Gallagher in THE SILVER SHOOTER by Erin Lindsey, read by Barrie Kreinik. Who is the client? None other than Theodore Roosevelt. Kreinik is incredibly agile with accents, from Rose's slight Irish brogue to Americans from various locations and backgrounds, including Indigenous peoples. Erin Lindsey enhances the authenticity of the tale by bringing in real historic figures and at the same time allows for both romance and the potential for the supernatural to play a part. This audiobook transports listeners far away both in time and in place, allowing us to explore the wilds of the Dakota territories.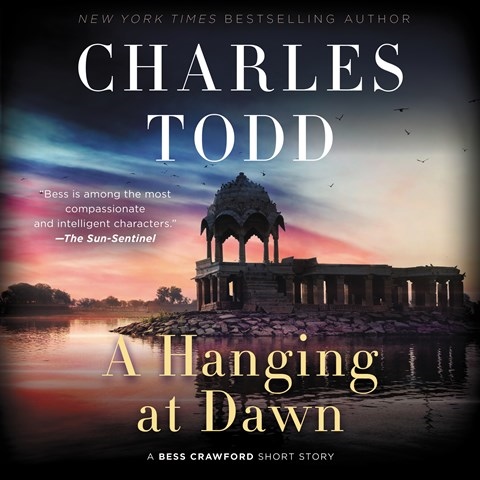 I am going to cheat a bit in this next mention: Charles Todd's A HANGING AT DAWN, narrated by Rosalyn Landor. It's a cheat because the authors are a mother/son team, so the book is not written solely by a woman. But it is read by a female narrator—the talented Landor—and it does feature the intrepid Bess Crawford. Through this novella, listeners will learn of Crawford's childhood spent in India in the early 1900s and gather the background on another key character in the series, Simon Brandon. I have heard the mother/son team that is Charles Todd speak on panels several times, and I always come away so impressed with the extent of their research and commitment to historical accuracy. They have found ways to always balance the history and the mystery providing for engaging listening experiences. Just a note that narrator Rosalyn Landor also performs Julia Quinn's Bridgerton series, for those inclined to history more mixed with romance than murder.
Looking back can provide a sense of perspective that the human spirit can triumph, even through very challenging times. These audiobooks allow us both escape and comfort while providing insights into the roles women have played in key historic moments. Enjoy, and stay safe.
Photo courtesy of IWM Museum - Wren Radar Mechanics preparing for a radar test flight in a Fleet Air Arm Fairey Barracuda at Royal Naval Air Station Donibristle.