We can all agree this has been a challenging year. It's been a little over a year since our lives were put on pause and a deeply unsettling sense of uncertainty kept us in COVID shutdown. Where I live, the forsythia and daffodils are showing off their finest colors. I am feeling a bit more optimistic and looking for laughter.
It may seem strange to combine humor and crime, but there are many authors who have built their careers on providing us with opportunities to laugh through deadly situations. It takes real talent to write such stories and masterful narration to deliver the pace and timing required to get to the listener's funny bone. Below is a small sampling of such listening pleasures.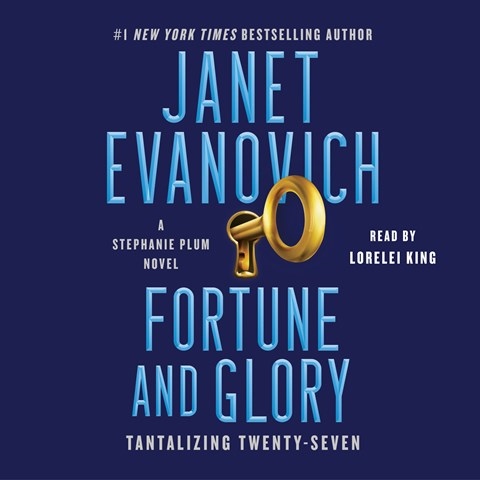 If you think "funny mystery," Janet Evanovich's Stephanie Plum series has to come to mind. In the 27th addition to the series, FORTUNE AND GLORY, narrator Lorelei King once again uses her brilliant acting skills and a stable of voices to deliver the familiar characters and their oh-so-quirky personalities. Much humor is woven into the slapstick scenes, too.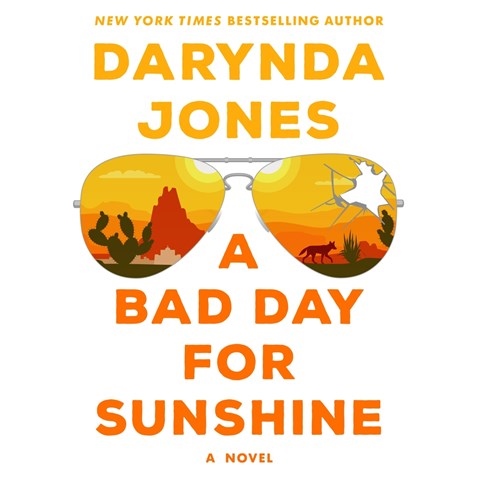 The multi-award winning King also narrates Darynda Jones's Sunshine Vicram series. A BAD DAY FOR SUNSHINE (Book 1), a funny, character-driven crime audiobook, was an Audies finalist in the mystery category. The humor comes through in the dialogue and the self-reflections of Sunshine Vicram, the police chief in a small New Mexican town. As with Evanovich's Stephanie Plum series, there are some elements of the romance genre here, too. Fans can look forward to the second book in the series, due out in July, A GOOD DAY FOR CHARDONNAY, again narrated by King.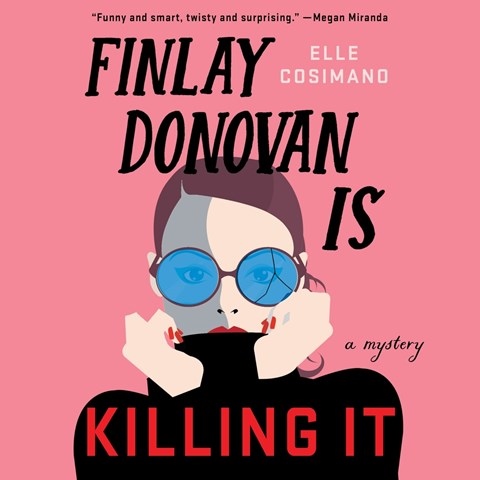 FINLAY DONOVAN IS KILLING IT, by Elle Cosimano and narrated by Angela Dawe, is a fast-paced, very funny comedy of errors. From the first sentence, listeners will be laughing their way through the misery and mishaps of Finlay Donovan. Angela Dawe has a lot of experience narrating romantic fiction, historical fiction, and mysteries. She draws listeners quickly into this audiobook with its witty dialogue and is able to masterfully perform male and female characters, including young children. This one is a really fun ride.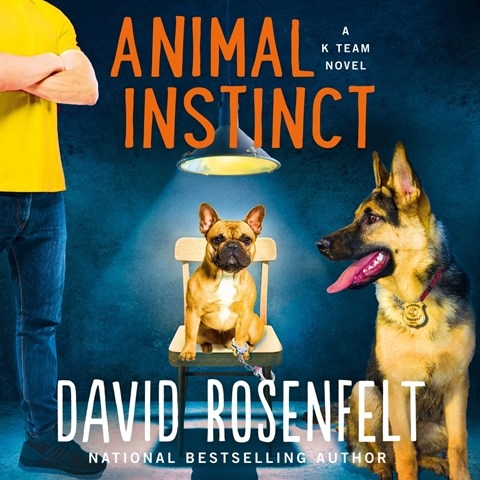 For funny mysteries with a male lead, I would recommend David Rosenthal's latest series, THE K TEAM. The second book in this series, ANIMAL INSTINCT, features many of the characters and the same sarcastically witty dialogue found in Rosenthal's Andy Carpenter series. Narrator Fred Berman is key to delivering the lines in a way that brings out the funny. The story here is a serious private investigator/legal procedural, but the humor is salted throughout with dialogue, quirky characters, and lots of dog-related comments. These aren't laugh aloud kinds of audiobooks—think more of a chuckle and snicker experience. But they're definitely enjoyable, entertaining, and worth a listen.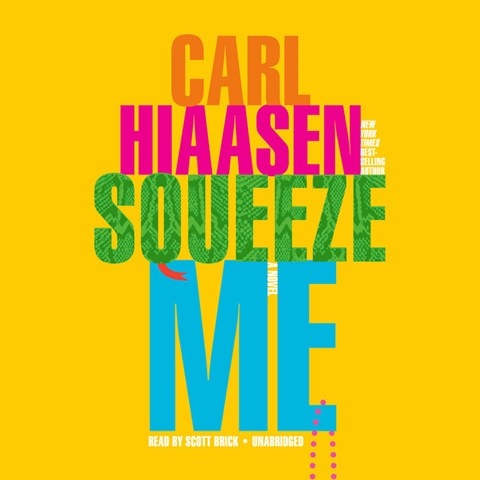 Looking for audiobooks that cause others to stare at you because you are laughing out loud? Try Carl Hiaasen. His most recent audiobook, SQUEEZE ME, narrated by Golden Voice Scott Brick, earned an Earphones Award. The plot centers on Donald Trump and his friends in the wealthy enclaves of Palm Beach. It's filled with Hiaasen's biting sense of humor and provides a window into the weirdness of Florida. Hiaasen recently retired from his writing for The Miami Herald after 36 years. You can read his final column here. It conveys his love/hate relationship with the state in which he was born and raised—and of course it's funny.
We can all use a good laugh as we fight our way out of these crazy unpredictable times. Enjoy!