February is Black History Month in the United States. A time to celebrate the achievements and contributions of Black Americans. In recognition of the men and women who have played a central role in U.S. history—as well as the country's future—I've put together a round-up of mystery and thriller audiobooks that have African-American themes, protagonists, and/or authors.
Recent research indicates that when we read fiction, we're able to identify with the characters, regardless of our similarities or differences, and ultimately improve our capacity for empathy. So take a look at today's list and find a dynamic character to slip into with your next audiobook.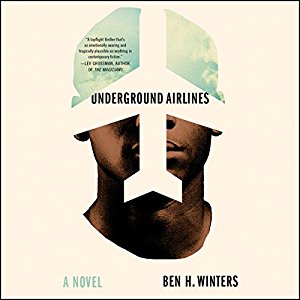 UNDERGROUND AIRLINES
by Ben H. Winters, read by William DeMerritt
Hachette Audio
AudioFile Earphones Award
Ben H. Winters's alternate history about a United States that never experienced Abraham Lincoln as its president, never had a Civil War, and never completely abolished slavery is brilliantly narrated by William DeMeritt. DeMeritt's efforts on this audiobook are being recognized with a 2017 Audie nomination for best male narrator.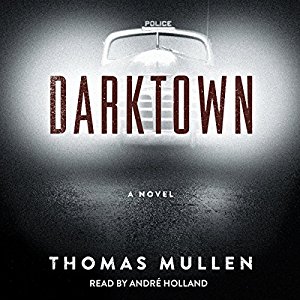 DARKTOWN
by Thomas Mullen, read by André Holland
Simon & Schuster Audio
While Winters looked at a hypothetical world if history had been different, Thomas Mullen fictionalizes actual American history with the first black officers to serve on the Atlanta, Georgia, police force. André Holland also turns in an Audie-nomination-worthy performance for this powerful audiobook.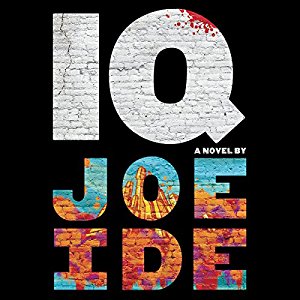 IQ
by Joe Ide, read by Sulllivan Jones
Hachette Audio
AudioFile Earphones Award
Joe Ide delves into the world of a young, genius black man who takes on a Sherlock Holmes-type role in a tough Los Angeles neighborhood. Sullivan Jones gives voice to the myriad facets of this fascinating new character in crime fiction. Another 2017 Audie nominee, IQ is an all-around winner.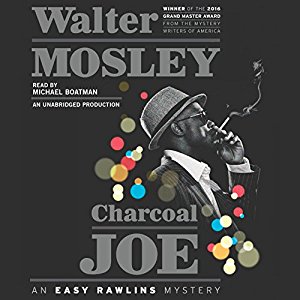 CHARCOAL JOE
by Walter Mosley, read by Michael Boatman
Random House Audio/Books on Tape
AudioFile Earphones Award
A list recognizing African-American crime fiction would never be complete without Walter Mosely and his beloved investigator, Easy Rawlins. Longtime series narrator Michael Boatman brings this newest installment to life as Easy works to clear a black man accused of murdering a white man in 1960s Los Angeles. His efforts earned him a place on AudioFile's Best Audiobooks of 2016 list.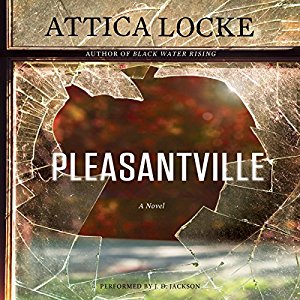 PLEASANTVILLE
by Attica Locke, read by JD Jackson
Harper Audio/ Blackstone Audio
JD Jackson narrates Attica Locke's second audiobook featuring her Houston lawyer protagonist, Jay Porter. PLEASANTVILLE delves into the issues confronting race in politics as Porter takes on a high-profile murder case. Locke was awarded the Harper Lee Prize for Legal Fiction for PLEASANTVILLE.
This is just the tip of the iceberg in African-American crime fiction. Help us continue this list by sharing some of your favorites in the comments.
Browse more audiobook titles by authors WALTER MOSLEY, THOMAS MULLEN, BEN WINTERS, and ATTICA LOCKE