Is this a dream or real life? Can Jason get back to his real life, or is this it? This novel explores how the person we become is defined by the events we encounter.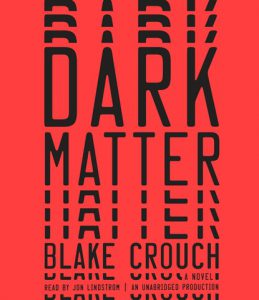 DARK MATTER
by Blake Crouch, read by Jon Lindstrom
Random House Audio
Narrator Jon Lindstrom narrates Blake Crouch's mind-bending thriller in rich appealing tones. Want to be sure it's worth your listening time? Read our full review and listen to a sound clip HERE.
Browse our newest mystery reviews any time to find your next great listen!