Cozy mystery fans, take note of Beth Gutcheon's series debut. With characters as colorful as the fall foliage, this is a story listeners won't want to miss.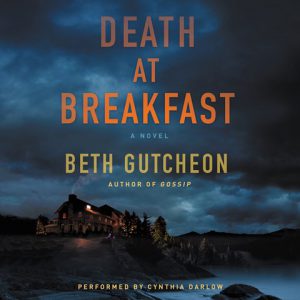 DEATH AT BREAKFAST
by Beth Gutcheon, read by Cynthia Darlow
Harper Audio
Two women set out on a travel adventure—attending a cooking seminar at a remote Maine inn—when a suspicious fire leaves a celebrity guest dead. Cynthia Darlow performs this whodunit with confidence and ease. Listen to a sound clip and read our full review here.
Browse our newest mystery reviews any time to find your next great listen.