Deftly performed by two narrators, this story of a detective's search for the hit-and-run killer of a little boy will keep you listening.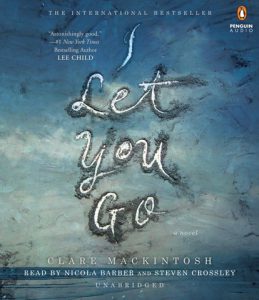 I LET YOU GO
by Clare Mackintosh, read by Nicola Barber & Steven Crossley
Penguin Audio
Author Clare Mackintosh weaves together police procedural, family drama, and the anatomy of a murder. Two narrators, Nicola Barber and Steven Crossley, deliver this psychological puzzle. Intrigued? Find out more by reading our full review and listening to a sound clip here.
Browse our newest mystery reviews any time to find your next great listen!