Part of a terrific new collection of short stories we are finding irresistible! What sort of deal is it—does this thief get a treasure or a curse?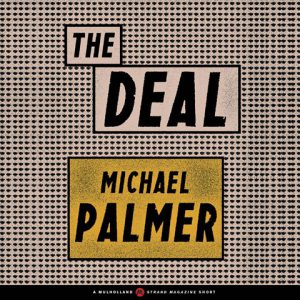 THE DEAL
by Michael Palmer, read by Fleet Cooper
Hachette Audio
A petty criminal finds himself face to face with an old woman during a robbery. This brief gem in Mulholland Books's Strand Originals series is a dazzling sparkler any mystery fan will appreciate. Listen to a sound clip and read the full review here.
Browse our newest mystery reviews any time to find your next great listen.