Flynn Berry charges every word of this taut thriller with action and drama and narrator Fiona Hardingham delivers the intriguing characters and evocative descriptions.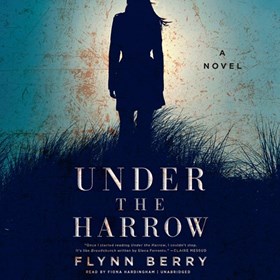 UNDER THE HARROW
by Flynn Berry, read by Fiona Hardingham
Blackstone Audio
This psychological thriller is the perfect vehicle for Hardingham's appealing British accent. Nora's obsessive search for her sister's murderer should keep listeners riveted.  Read our full review and listen to a sound clip here. 
Browse our newest mystery reviews to find your next great listen.