Adenrele Ojo, who also narrated Taj McCoy's debut SAVVY SHELDON FEELS GOOD AS HELL, ups the spice factor in McCoy's ZORA BOOKS HER HAPPY EVER AFTER. Adenrele tells us why she enjoyed the many aspects of this love-triangle romance.
"It was fun, and funny, and sexy, and romantic, and it had a little suspense element to it, so not everything was as it appeared to be."—Narrator Adenrele Ojo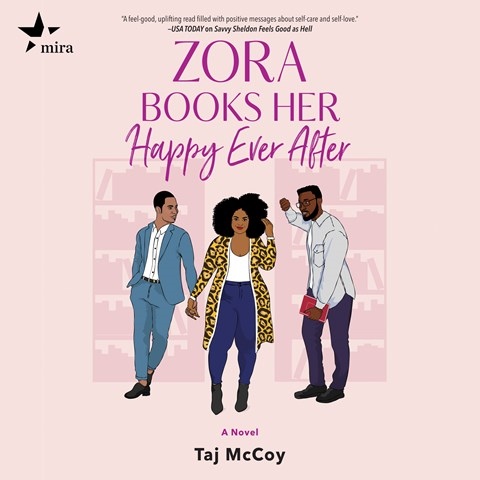 ZORA BOOKS HER HAPPY EVER AFTER
by Taj McCoy, read by Adenrele Ojo
Harlequin Audio
AudioFile Earphones Award
Adenrele Ojo goes above and beyond in her portrayal of bookstore owner Zora as she finds herself in a love triangle with bestselling author Lawrence and his brooding friend, Reid. But while both men are perfect on paper, she can't help thinking there is some "Zora-lock Holmes" mystery behind each of them that needs to be solved. Ojo's characters laugh their dialogue when the story calls for it, project anguish, and are attractively sultry during passionate scenes.
Find more audiobooks narrated by Adenrele Ojo in her audiography.