Narrator Alison Larkin expertly introduces this classic Yorkshire story to a new generation and shares why THE SECRET GARDEN might just be the perfect audiobook for family listening during this time of lockdown and social distancing.
"It's about isolation and loneliness and connection and renewal and nature and love, and it's magical."—Narrator Alison Larkin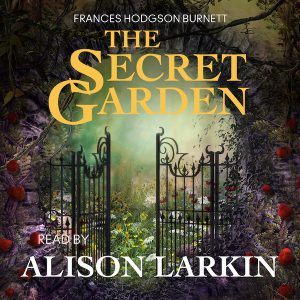 THE SECRET GARDEN
by Frances Hodgson Burnett, read by Alison Larkin
Alison Larkin Presents
AudioFile Earphones Award
At the turn of the twentieth century, friendship and the power of nature and gardening completely transform two lonely, difficult children into caring, thriving individuals. Larkin flawlessly portrays the personalities of the characters: sour Mary; the crotchety gardener, Ben; enchanting Dickon; ill-tempered Colin; and kindly Martha. Listeners will clearly envision the wild beauty of the moors and the spookiness of Misselthwaite Manor—and will sense the magic of the secret garden and the children coming back to life.
Find more of Alison Larkin's audiobooks in her audiography.