What could be better for fall than a cozy narrated by Golden Voice Barbara Rosenblat? Listeners will find Jessica Ellicott's mystery about poison-pen letters as delicious as Barbara does. Settle in with your favorite beverage and start listening.
"I've enjoyed recording lots of cozy mysteries over the years, but this series by Jessica Ellicott about Beryl and Edwina, well, they are cocktails to be savored."—Narrator Barbara Rosenblat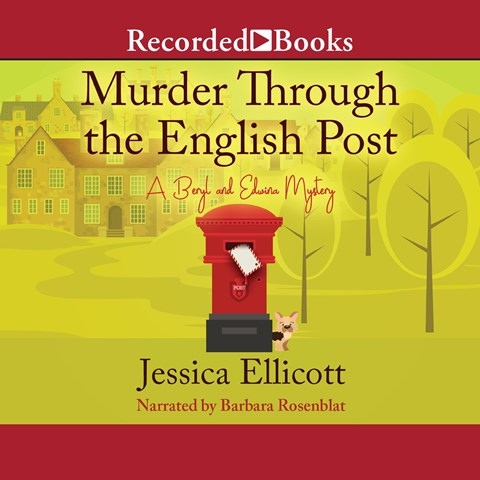 MURDER THROUGH THE ENGLISH POSTby Jessica Ellicott, read by Barbara Rosenblat
Recorded Books
AudioFile Earphones Award
A phenomenal narration by the esteemed Golden Voice narrator Barbara Rosenblat brings all of the characters of this cozy mystery to life. Delivering seamless transitions between Beryl, the American adventuress, and Edwina, the prim and proper Brit, Rosenblat deftly navigates this story of poison-pen letters and preposterous rumor mongering. Convincing accents for all the characters set this narration apart, showcasing not only American but also several types of British characters, both female and male.
Find more audiobooks narrated by Barbara Rosenblat in her audiography.