Narrator Cindy Kay shares her thoughts on narrating TASTES LIKE WAR, Grace M. Cho's 2021 National Book Award finalist about a Korean American daughter's examination of her mother's life and mental illness. It's the perfect time of year to listen to this memoir about family, food, immigrant experiences, small towns, and connection, context, and understanding.
"I kept thinking there was a secret spy camera, because the conversations felt so familiar."—Narrator Cindy Kay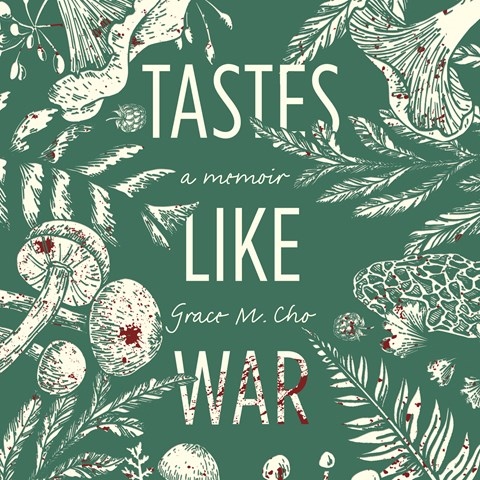 TASTES LIKE WAR
by Grace M. Cho, read by Cindy Kay
Dreamscape
AudioFile Earphones Award
Memoirs pose a special challenge for narrators. To render a work effectively, they must nearly become the author. Cindy Kay skillfully does so in this audiobook. The author learned to cook dishes from her mother's childhood in order to invite the past into the present. Kay effectively captures the author's frustration with her mother's condition and her joy at connecting with her, even momentarily.
Find more audiobooks narrated by Cindy Kay in her audiography.