In this video, narrator Edoardo Ballerini shares why Jack London's 1909 semiautobiographical novel MARTIN EDEN, recently made into an award-winning Italian feature film starring Luca Marinelli, holds special significance for him.
"I read it for the first time when I was 18 or 19 years old . . . I was on an overnight train in Italy, and I just had this one paperback with me, and I stayed up all night reading it. I couldn't put it down."—Narrator Edoardo Ballerini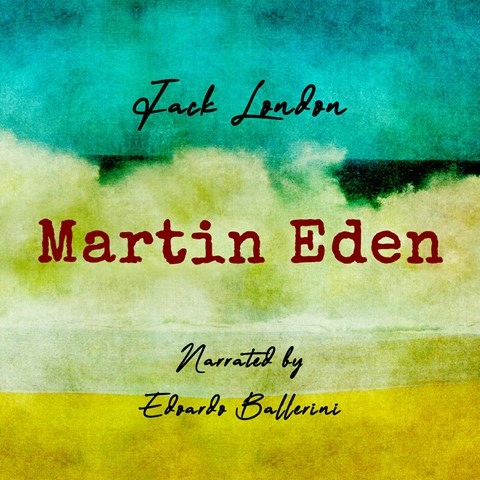 MARTIN EDEN
by Jack London, read by Edoardo Ballerini
Sylo Studios
AudioFile Earphones Award
When you blend a master of lyrical language with an outstanding narrator, the result is an unforgettable listening experience. The story is a psychological study of Martin, a working-class sailor whose intense love for a member of the upper-class, Ruth, spurs him to educate himself so that he might be worthy of her. However, when he does become a famous writer and noted scholar, he can no longer connect with his working-class roots, and he doesn't really belong to the society he longed to join. Edoardo Ballerini's tenor is just right for Martin's sensitive, poetic observations and artful descriptions.
Find more audiobooks narrated by Edoardo Ballerini in his audiography.
Photo by John Maggiotto.