Narrator Elizabeth Wiley tells AudioFile listeners about how much she enjoyed narrating BLANCHE, which explores Blanche DuBois from Tennessee Williams's A STREETCAR NAMED DESIRE. Take a deep dive into this iconic character.
"Who are the great characters in dramatic literature that every actor longs to play? Hamlet? Lady MacBeth? Blanche DuBois?!"—Narrator Elizabeth Wiley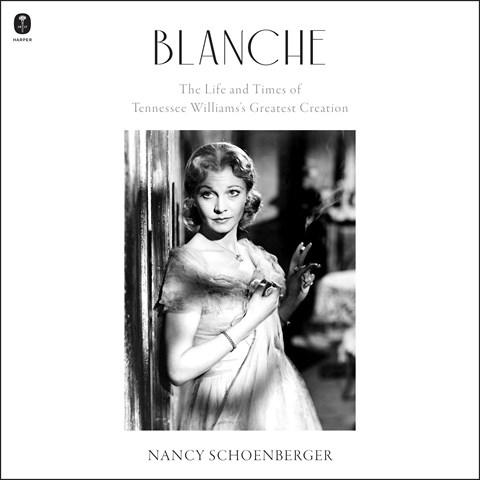 BLANCHE: The Life and Times of Tennessee Williams's Greatest Creation
by Nancy Schoenberger, read by Elizabeth Wiley
Harper Audio
AudioFile Earphones Award
In this riveting audiobook, author Nancy Schoenberger explores the character of Tennessee Williams's indelible creation from A STREETCAR NAMED DESIRE, Blanche DuBois. Elizabeth Wiley delivers fascinating personal interpretations from the many actresses who've played Blanche, from Jessica Tandy, the very first Blanche, to Jemir Jenkins, the first African-American actor to play her. Wiley is terrific as she delivers both the repressive times and expectations for young women in the post-Civil War South and the engrossing backstory of Williams's inspiration for Blanche--his sister Rose, whose life was tragic.
Find more audiobooks narrated by Elizabeth Wiley in her audiography.