Magic, romance, and one very sassy character—Golden Voice narrator Emily Woo Zeller shares why she enjoyed narrating Elizabeth Lim's YA fantasy SIX CRIMSON CRANES, which weaves together classic tales from both Western and Eastern traditions.
"I was giving a literal voice to a character who cannot use her voice for most of the book."—Narrator Emily Woo Zeller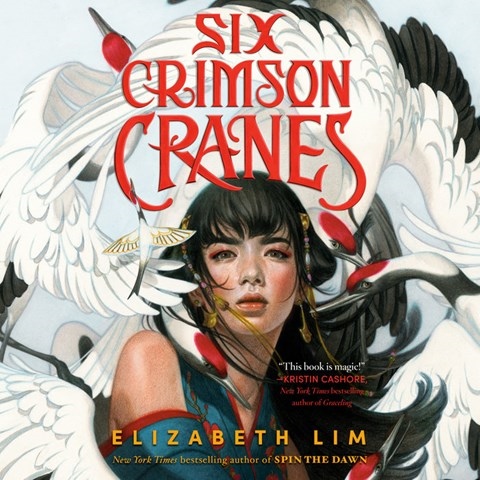 SIX CRIMSON CRANES
by Elizabeth Lim, read by Emily Woo Zeller
Listening Library
AudioFile Earphones Award
Zeller immerses listeners in this fairy-tale-inspired fantasy. Shiori, who is uninterested in her arranged engagement, learns to wield forbidden magic from a shape-shifting dragon. After stumbling upon her stepmother's secret, Shiori is exiled and cursed to remain mute—every word uttered means death to one of her six brothers, who have been transformed into cranes. Zeller's vocal versatility shines as she adjusts tone and cadence to capture a large cast of characters.
Find more of Emily Woo Zeller's audiobooks in her audiography.