Martha Wells's WITCH KING might be narrator Eric Mok's first fantasy, but he makes this wonderfully inventive and diverse story eminently accessible. He shares what it was like diving into this world.
"Getting to go on this adventure with these wonderful characters and exploring the complex relationships they share with each other has been so brilliant."—Narrator Eric Mok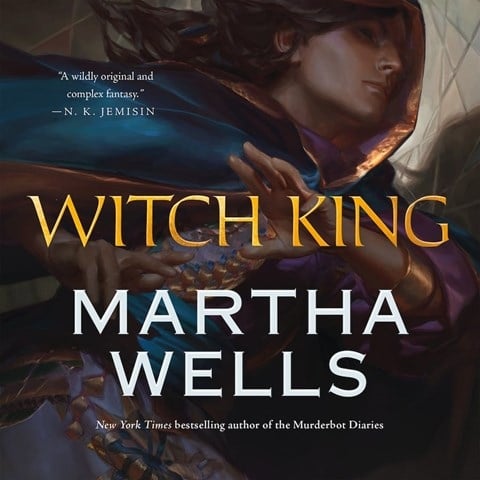 WITCH KING
by Martha Wells, read by Eric Mok
Macmillan Audio
Kaiisteron, a demon prince of the underearth with the power to possess other bodies, wakes up imprisoned and confused. Kai and his dear friend, the witch Ziede, escape and, along with a growing motley crew, set off to find Ziede's missing wife. Eric Mok's Kai is appealing and relatable--he sounds simultaneously young and resigned, weary of death and pain and betrayal and yet still hopeful for something better. Listeners will hope we get more of this fascinating world.
Find more audiobooks narrated by Eric Mok in his audiography.