Ming Tsu is a Chinese American assassin on a journey of redemption and revenge in this riff on the classic Western. Narrator Feodor Chin shares why Tom Lin's THE THOUSAND CRIMES OF MING TSU, with its focus on the lives of immigrants, is worth hearing.
"You can imagine what a unique privilege it was for me to give voice to this rarely seen yet distinctly American tale."—Narrator Feodor Chin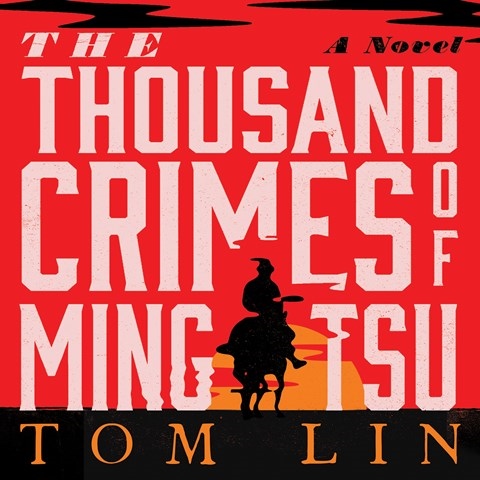 THE THOUSAND CRIMES OF MING TSU
by Tom Lin, read by Feodor Chin
Hachette Audio
AudioFile Earphones Award
Ming Tsu, born in America and orphaned at birth, was raised by a California crime boss who taught him how to survive in a violent world. After Ming is forcibly recruited by the Union Pacific Railroad as a manual laborer, he escapes, determined to track down every man who tore him away from his white wife. Feodor Chin delivers on all fronts: capturing the lyrical flow of the text, voicing authentic-sounding accents, building the mystery and tension, and projecting Ming's contrasting feelings of passion and rage.
Find more of Feodor Chin's audiobooks in his audiography.