Narrator Helen Laser shares why it was so much fun to perform a villainous character in R.F. Kuang's latest novel, YELLOWFACE. She recommends it as a listen for fans of scandals, satire, female friendships, and turning the whole publishing industry upside down.
"This novel is such a nail-biter—June is delusional and jealous and self-righteous and villainous and was such a delicious character to embody."—Narrator Helen Laser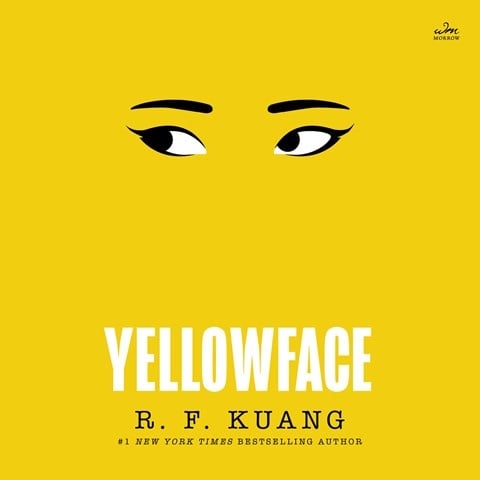 YELLOWFACE
by R.F. Kuang, read by Helen Laser
Harper Audio
AudioFile Earphones Award
Helen Laser gives a mesmerizing performance in this poignant novel about race, censorship, and the capriciousness of social media. When June Hayward and Athena Liu get together to celebrate Athena's success as an Asian writer, the night goes incredibly wrong. Athena ends up dead, and June ends up with Athena's manuscript. Ensuing events include June's rise to fame and subsequent descent into guilt and delusions amid social media fallout and increasing accusations of theft and cultural appropriation. Laser captures all of it with compelling crispness that brings out the novel's themes.
Find more audiobooks narrated by Helen Laser in her audiography.