Dive into the world of haute couture with Amy Odell's biography of fashion icon Anna Wintour. Imogen Church, wearing Vivienne Westwood (of course!) and joined by her dog Snowy, tells AudioFile listeners about narrating ANNA.
"I think Amy manages to paint the picture of a whole person, not this mythologized ice queen that we read about in the press."—Narrator Imogen Church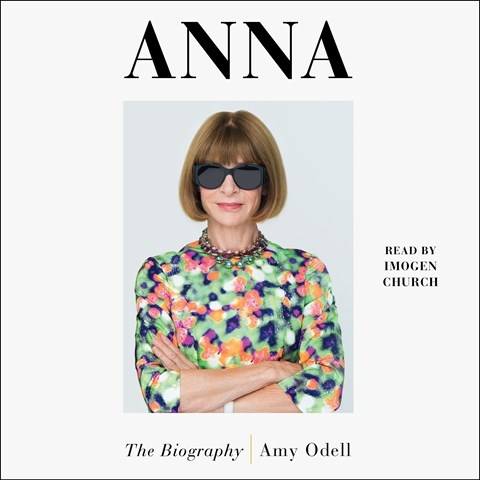 ANNA: The Biography
by Amy Odell, read by Imogen Church
Simon & Schuster Audio
AudioFile Earphones Award
Narrator Imogen Church introduces Anna Wintour to listeners as a soft-spoken, young British socialite. This Anna developed her appetite for beautiful clothes as a teenager in 1960s London. Church's expert performance captures the frenetic pace of the fashion world through Anna's spicy exploits on her way to the top of the haute couture world as editor-in-chief of VOGUE magazine. Anna had two sides: her ambitious, driven side and her devoted, maternal side. Church delivers both sides of Anna with equal passion and delight in this delicious and masterful presentation.
Find more audiobooks narrated by Imogen Church in her audiography.