In this video, narrator Jason Culp tells AudioFile listeners about IN THE BEAUTY OF THE LILIES, Updike's novel in which Clarence Wilmot, a thoughtful clergyman in 1910 Paterson, New Jersey, loses his faith but finds solace in movies.
"Being a Hollywood kid myself, I really connected with this book, especially in the ways in which it illustrates how a particular family's wounds and issues are unconsciously handed down." — Narrator Jason Culp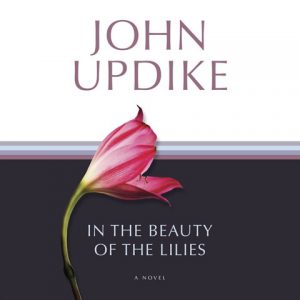 IN THE BEAUTY OF THE LILIES
By John Updike, read by Jason Culp
Random House Audio
AudioFile Earphones Award
In this family saga, narrator Jason Culp affects the anxious, educated, and astute tone of patriarch Clarence. His son, Teddy, becomes a mailman who rejects all aspects of religion. Culp portrays him in a flat, sad tone. Wilmot's granddaughter, Esther, becomes a movie star, a media goddess, and Culp depicts her with a sly grin and a fatherly quality in his voice, allowing the listener to relish the irony of her career choice.
Find more audiobooks narrated by Jason Culp in his audiography.