Narrator Jayne Entwistle tells AudioFile listeners about THE WITCH'S HEART by Genevieve Gornichec—an Earphones Award winner and a 2022 Audies finalist in Fantasy. A mother's fierce and heartbreaking love for her children plays out against the vast, vibrant backdrop of Norse mythology.
"How do I bring the wolfness to my voice? How do I bring a giant serpent to my voice? Or Odin, that larger-than-life character?"—Narrator Jayne Entwistle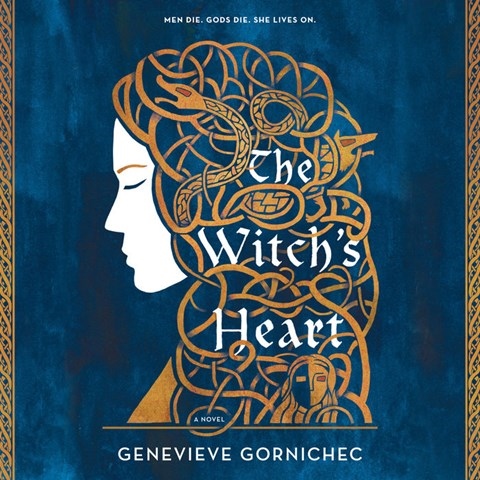 THE WITCH'S HEART
by Genevieve Gornichec, read by Jayne Entwistle
Penguin Audio
AudioFile Earphones Awards
Narrator Jane Entwistle tells this tale about the witch Angrboda, who plays an important role in Norse mythology, especially the epic Ragnarök. Entwistle portrays Angrboda as a woman who takes pleasure in the simple tasks of survival and in her three peculiar children, sired by Loki--a daughter, a wolf, and a serpent. Entwistle expresses Angrboda's love for Loki and the children in tender tones. In contrast, when Angrboda confronts threats to the children, Entwistle morphs into a fierce warrior.
Find more audiobooks narrated by Jayne Entwistle in her audiography.