Uncover some little-known history with Olivia Campbell's biography of the first female doctors, WOMEN IN WHITE COATS. In her video, narrator Jean Ann Douglass shares why she appreciated learning about the origins of something we all take for granted today.
"I love learning about figures throughout history that advanced progress for women."—Narrator Jean Ann Douglass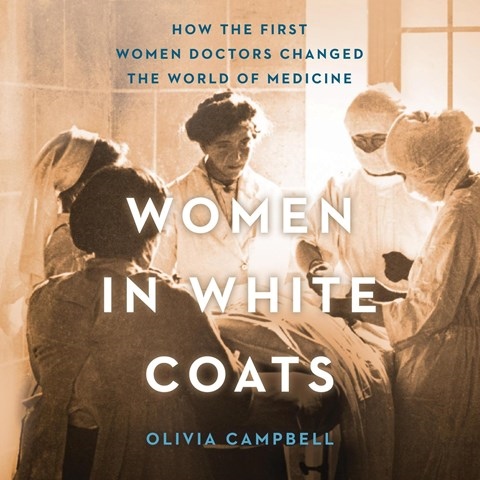 WOMEN IN WHITE COATS: How the First Women Doctors Changed the World of Medicine
by Olivia Campbell, read by Jean Ann Douglass
Harlequin Audio
AudioFile Earphones Award
This audiobook profiles three pioneering Victorian-era women who helped open the doors to the female medical students who would follow. Jean Ann Douglass offers a first-rate narration of this work. Her tone varies with the content from exasperation with an entrenched male hierarchy to exultation at women finally securing a place among physicians. She uses pauses effectively and without affectation to add drama and to let listeners catch up with the content. The author relies extensively on letters and journals of the women involved, and Douglass enlivens those passages.
Find more of Jean Ann Douglass's audiobooks in her audiography.