Narrator Kathleen Kim brings out the complexity and drama of Jimin Han's novel THE APOLOGY, a saga that crosses cultures through generations and extends into the afterlife. Kathleen shares how she got into character as 105-year-old Jeonga Cha.
"I absolutely loved reading as 105-year-old Jeonga Cha because she is an incredibly strongly written character. She's super smart, suffers no fools, keeps her cards close to her chest, but can't help but but be somewhat, maybe more than somewhat, judgmental."—Narrator Kathleen Kim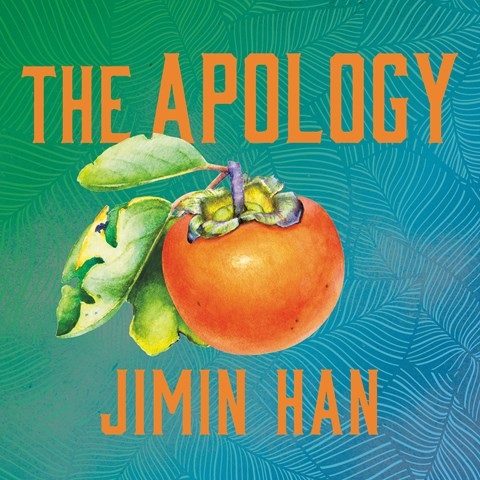 THE APOLOGY
by Jimin Han, read by Kathleen Kim
Hachette Audio
AudioFile Earphones Award
Kathleen Kim is the compelling voice of Jeonga Cha, a strong-willed woman who is haunted by decisions she made based on pride and her need to maintain her family's honor. Generations later, as a ghost, Jeonga Cha must rectify the consequences of her actions. Kim's Korean American accent provides an authenticity that immerses listeners in this novel. The wide range of emotions in her evocative narration deftly reveals Jeonga Cha's evolving voices as a woman, daughter, mother, sister, and grandmother throughout the intersection of political and cultural divides during her lifetime.