Celebrate National Poetry Month by learning more about what makes poems tick! Narrator Kevin R. Free explains how he was won over by Brad Leithauser's delightful RHYME'S ROOMS.
"My director and I kept stopping the recording just to talk about how great the book itself was, how great the writing was, how lively and fun it made learning about poetry."—Narrator Kevin R. Free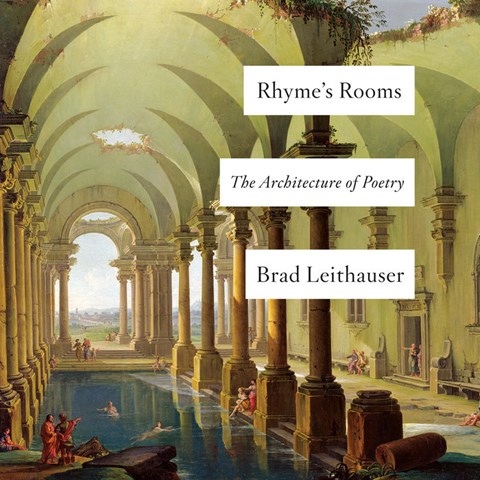 RHYME'S ROOMS: The Architecture of Poetry
by Brad Leithauser, read by Kevin R. Free
Random House Audio
AudioFile Earphones Award
Poetry is meant to be heard, and this detailed explanation of its pistons and gears finds its natural form as an audiobook. Poet and critic Brad Leithauser's analysis of rhyme and meter is designed for a general audience and is illuminated with a succession of sharp, inventive similes and metaphors. Given some of the greatest lines in literature, narrator Kevin R. Free is refreshingly plain and unaffected, performing with ease, clarity, and precision.
Find more audiobooks narrated by Kevin R. Free in his audiography.