Narrator Kirby Heyborne praises the research that went into Daniel Kraus's latest, WHALEFALL. If you've ever wanted to know what it's like to be inside a whale, this intense listening experience is for you.
"It's Daniel Kraus at his finest. He's able to marry intensity and fear and resolving issues from your past so beautifully . . . I don't understand how he does it!"—Narrator Kirby Heyborne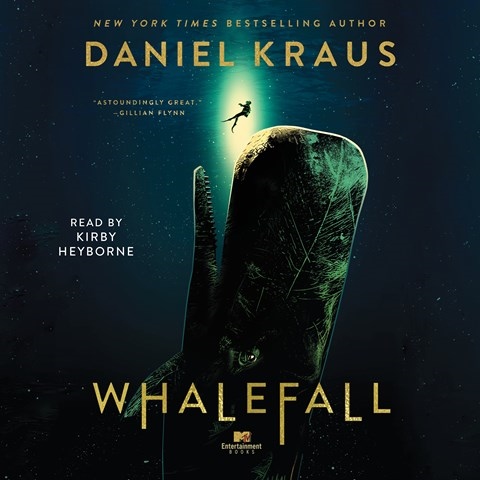 WHALEFALL
by Daniel Kraus, read by Kirby Heyborne
Simon & Schuster Audio
Kirby Heyborne robustly expands Kraus's tale, and it is divine. Teenage scuba diver Jay Gardiner is consumed by guilt as he seeks to find the remains of his father, who died by suicide, in the Pacific Ocean. As Jay searches the ocean's depths, he is swallowed by a sperm whale. As the story switches between key moments in Jay's past and the rapidly decreasing air in his tanks, listeners will feel like they themselves are gasping for air.
Find more audiobooks narrated by Kirby Heyborne in his audiography.