Get ready for summer listening with Curtis Sittenfeld's new novel ROMANTIC COMEDY. Narrator Kristen Sieh tells AudioFile listeners about taking a deep dive into the world of Sally, a writer on a fictional late-night sketch comedy show.
"As a narrator, to have characters that are this carefully drawn and this well researched, it's a real blessing."—Narrator Kristen Sieh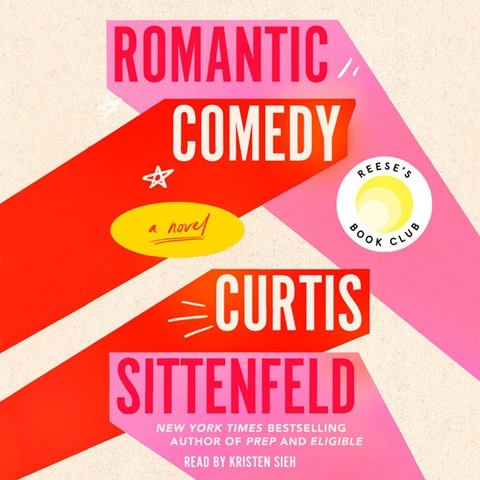 ROMANTIC COMEDY
by Curtis Sittenfeld, read by Kristen Sieh
Random House Audio

Kristen Sieh narrates the story of a contemporary relationship set just before and during the Covid pandemic. Sally Milz is a writer on "The Night Owls," a late-night comedy show. When another average-looking man on the show becomes involved with a gorgeous woman, Sally knows the inverse would never happen, so she's shocked when host Noah Brewster appears interested in her. Both characters are complex, and Sieh depicts them as flawed human beings who are struggling to connect.
Find more audiobooks narrated by Kristen Sieh in her audiography.