In her video, narrator Kristin Atherton shares why she was deeply moved while narrating THE WOMEN OF TROY, Pat Barker's follow-up to THE SILENCE OF THE GIRLS. Both novels reimagine Homer's ILIAD (which you can listen to right now on AudioFile's Audiobook Break podcast).
"What Pat's books seek to do, with beautiful, sparse, brutal, uncompromising prose, is to examine this legend, this war, from the female perspective."—Narrator Kristin Atherton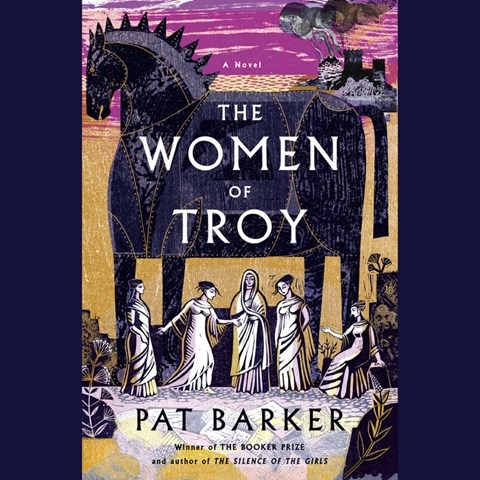 THE WOMEN OF TROY
by Pat Barker, read by Kristin Atherton
Random House Audio
AudioFile Earphones Award
After Troy's collapse, the victorious Greeks are trapped by onshore wind and cannot sail home. Instead, for 10 months, they drink and fight and plot. Filled with clever sketches of such mythic Greek figures as Agamemnon, Menelaus, Helen, and Clytemnestra, the story revolves around the now-enslaved women of Troy, and Briseis, a former Trojan slave who is pregnant with Achilles's son. Atherton imbues her clear, firm, warm voice with the intensity of a bard speaking across a campfire.
For more audiobooks narrated by Kristin Atherton, visit her audiography.