Leigh Bardugo's Grishaverse YA fantasy series (recently adapted as "Shadow and Bone" on Netflix) wraps up with RULE OF WOLVES. In this video, narrator Lauren Fortgang, who has narrated all nine books over nine years, shares what she loves about the series: the beautifully crafted world, interesting characters, fantastical places and creatures, and mix of whimsy and angst.
"The whole series has been a real treat for me, particularly because I have a sort of nostalgic love anytime I'm able to do something that as a young reader myself I would have really loved."—Narrator Lauren Fortgang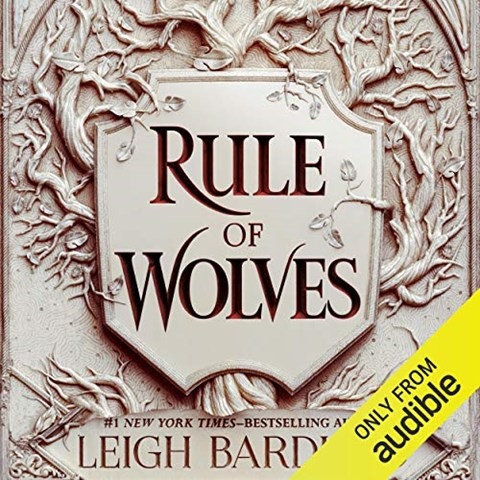 RULE OF WOLVES
by Leigh Bardugo, read by Lauren Fortgang
Audible, Inc.
Lauren Fortgang presents the many action sequences with such deftness that listeners will feel as if they're dodging arrows while watching dragons fly. She also shines in her characterizations, especially that of one character who is in disguise during the entire audiobook, and pronounces the story's many unique words as fluidly as a native born into this world. All of these assets make the audio experience the best way to go.
Find more of Lauren Fortgang's audiobooks in her audiography.