A child is kidnapped and raised in a Polish forest before World War II. As a young woman, she uses the survival skills she learns to help a group of Jewish refugees. In this video, narrator Madeleine Maby shares her experience narrating Kristin Harmel's historical fiction audiobook THE FOREST OF VANISHING STARS.
"There's a little bit of a love story, there's a little bit of a mystery, and it's really a story about human connection and how we can help each other even in the darkest of times."—Narrator Madeleine Maby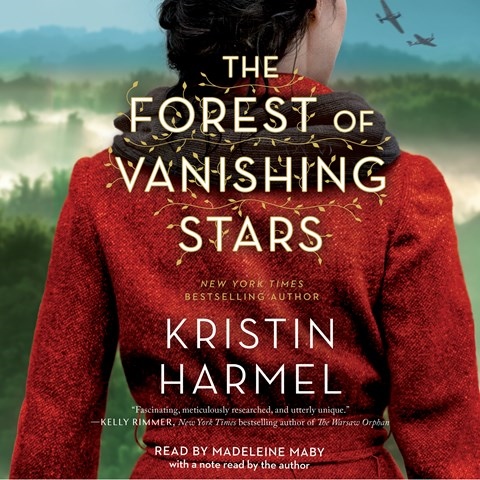 THE FOREST OF VANISHING STARS
by Kristin Harmel, read by Madeleine Maby, Kristin Harmel [Note]
Simon & Schuster Audio
AudioFile Earphones Award
In this compelling coming-of-age story, narrator Madeleine Maby portrays the mysterious Jerusza in a wise and foreboding tone. The intuitive woman kidnaps Yona from Berlin just before her second birthday and raises her in the Naliboki Forest of Poland. Maby's depiction of Yona, initially brimming with curiosity and wonder, evolves to reflect the girl's growth into an increasingly self-assured young woman after Jerusza's death. As WWII approaches, Yona's purpose becomes clear.
Find more of Madeleine Maby's audiobooks in her audiography.