Narrator Moira Quirk tells AudioFile's readers about performing Emily Lloyd-Jones's THE DROWNED WOODS, a Welsh-adjacent fantasy that features espionage, a quest, loveably unreliable characters, and a slightly magical Welsh corgi.
"It's a book about magic . . . but is it? It's set in a magical world, but it's also a very real world."—Narrator Moira Quirk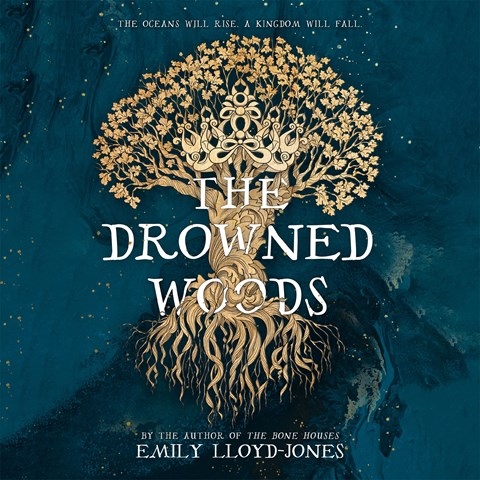 THE DROWNED WOODS
by Emily Lloyd-Jones, read by Moira Quirk
Hachette Audio
AudioFile Earphones Award
Narrator Moira Quirk captivates as Mererid, the last living water diviner in Gwaelod and a fugitive from the cruel Prince Garanhir. Despite her misgivings, Mer agrees to join her former handler in his quest to bring down the prince and claim a fabled treasure. Quirk's mastery of the soft accent and challenging pronunciations makes this fantasy heist loosely based on Welsh folklore a treat. Mer's brittle and sarcastic attitude masks a tender heart, which Quirk brings into her vocal performance with subtle skill.
Find more audiobooks narrated by Moira Quirk in her audiography.