Tiffany Tsao's opulent thriller THE MAJESTIES captivates as it follows the fates of a Chinese Indonesian family living in Jakarta. In the video below, narrator Nancy Wu explains her personal connections to this saga.
"It was fascinating and rare to get to see the world of my mother's childhood brought to life in really rich detail."—Narrator Nancy Wu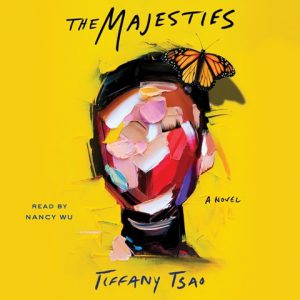 THE MAJESTIES
by Tiffany Tsao, read by Nancy Wu
Simon & Schuster Audio
Nancy Wu's arch, knowing tone mirrors the privileged existence of one family living in Jakarta. Gwendolyn and Estella are the spoiled sisters who must confront past secrets if they hope to survive. Wu takes listeners into a world of luxury and jealousy, with fierce competition between families, and among family members themselves. As the tension unfolds, Estella turns on everyone—including her sister. Wu makes us eager to find out what happens next in a thrilling roller-coaster of a story.
Find more audiobooks narrated by Nancy Wu in her audiography.