Narrator Nicholas Guy Smith garnered an Earphones Award for his performance of this oddball adventure of two Dutch septuagenarians who accidentally find themselves in possession of a baby girl. Fans of quirky comedies won't want to miss Hendrik Groen's TWO OLD MEN AND A BABY. Hear more from Nicholas in his video.
"If you love witty dialogue, wry humor, madcap adventures, this is the one for you."—Narrator Nicholas Guy Smith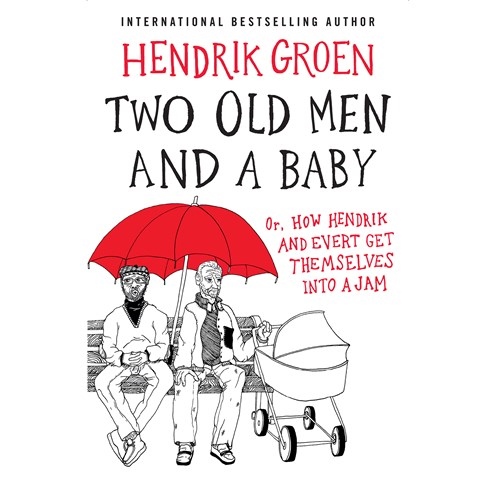 TWO OLD MEN AND A BABY: Or, How Hendrik and Evert Get Themselves into a Jam
by Hendrik Groen, Hester Velmans [Trans.], read by Nicholas Guy Smith
Hachette Audio
AudioFile Earphones Award
Hendrik and Evert are looking forward to an enjoyable evening of camaraderie and relaxation. On his way to Hendrik's apartment, Evert ducks into a school bathroom to relieve himself, but after a series of small and extremely funny misfortunes, he inadvertently kidnaps the infant who is intended to play the baby Jesus in the school's Nativity play. Complete with frantic teachers, distraught parents, bumbling cops, snarky teenagers, and some larceny-minded opportunists, Smith's performance is as delightful as they come.
Find more audiobooks narrated by Nicholas Guy Smith in his audiography.