In this video, narrator Robert Fass shares why memoirs are his favorite genre to narrate, and why Alexander Lobrano's MY PLACE AT THE TABLE, a coming-of-age memoir about an American food critic in Paris, is such a delicious listen.
"Foodies, rejoice—this is for you! But not only for foodies, this is a book for anyone who's ever wondered what their place is."—Narrator Robert Fass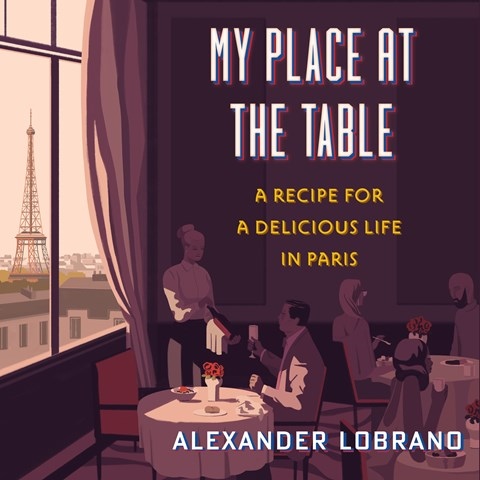 MY PLACE AT THE TABLE: A Recipe for a Delicious Life in Paris
by Alexander Lobrano, read by Robert Fass
Houghton Mifflin Harcourt
Robert Fass narrates this satisfying audiobook with flair. His subtle delivery of French and English accents is pitch perfect. He captures both the introspective tone of the author's interior life and the cadence of his finely written reflections on Parisian cuisine. Lobrano recounts his discovery of his passion for food, his life as a gay man, and finding personal and professional success living in Paris and writing for Gourmet, Saveur, and France Today, among other publications.
For more audiobooks narrated by Robert Fass, visit his
audiography
. 
Photo by Adi Talwar