Get ready for the winter season and step into narrator Robert Fass's cozy recording booth to hear about Peter Geye's THE SKI JUMPERS, a novel about one family and their experiences with the exquisite sport of flying over snow.
"There is just this tremendous human warmth that carries you through this very, very chilly place."—Narrator Robert Fass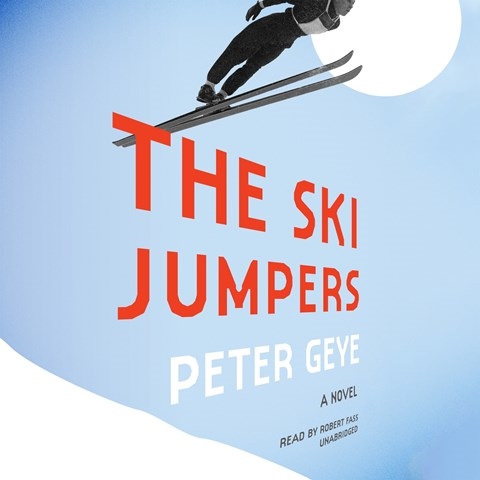 THE SKI JUMPERS
by Peter Geye, read by Robert Fass
Blackstone Audio
AudioFile Earphones Award
As Robert Fass narrates this wintry audiobook, he invigorates the characters through intelligent pacing and a fine storyteller's tone and empathy. The novel reveals a family's memories and long-held secrets through accounts of their participation in soaring ski-jumping competitions. One family member, a writer who is given a diagnosis of early-onset dementia, unearths dark truths as he looks back.
Find more audiobooks narrated by Robert Fass in his audiography.