Travel to Paris and the Parisian suburbs with Amanda Bestor-Siegal's assured debut, THE CARETAKERS. Narrator Saskia Maarleveld gives a magnificent performance, giving voice to the points of view of the six women who may have been involved in the mysterious death of a child in their care, and she shares why she enjoyed spending time with this novel and hopes that you will, too.
"During these times where travel is only a dream for many of us at the moment, it was a really nice escape to be able to have a taste of that wonderful Parisian life and the people who live there."—Narrator Saskia Maarleveld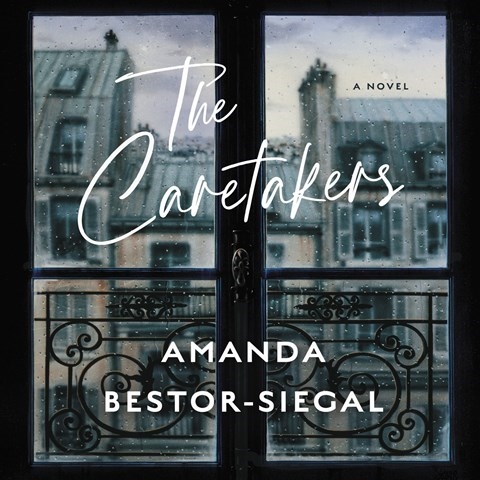 THE CARETAKERS
by Amanda Bestor-Siegal, read by Saskia Maarleveld
Harper Audio
AudioFile Earphones Award
Narrator Saskia Maarleveld is simply outstanding as she seamlessly shifts accents, tones, and pace to create a stunning depiction of the tensions underlying a seemingly ordinary Paris neighborhood. Subtle social commentary is interwoven throughout the intricately structured plot. Maarleveld flawlessly portrays six women, some of whom may have played a role in the death of 9-year-old Julien's death. They are Charlotte, Julien's chilly mother; Natalie, Julien's insecure half-sister; Lou, Holly, and Alena, three American au pairs; and Geraldine, a compassionate teacher. An enthralling listening experience for fans of character-driven stories, as well as mysteries.
Find more audiobooks narrated by Saskia Maarleveld in her audiography.