Narrator Sean Pratt tells AudioFile's listeners about Duff McDonald's Earphones Award-winning audiobook, TICKLED: A Commonsense Guide to the Present Moment. Don't get hung up on the title—this audiobook is an exploration of joy and living in the present.
"The book is part self-help, part memoir, and it's the story of how to bring joy and love to your life—right now."—Narrator Sean Pratt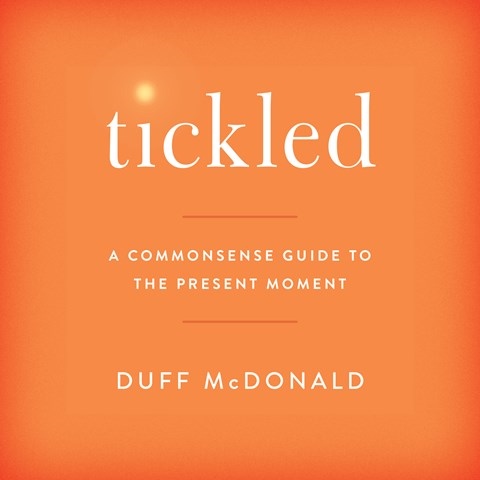 TICKLED: A Commonsense Guide to the Present Moment
by Duff McDonald, read by Sean Pratt
Harper Audio
AudioFile Earphones Award
Being stimulated into a delightful state—tickled—always happens in the moment and is different from the counting and analyzing we do every day, says business author Duff McDonald. In this moving account he describes how last year's COVID isolation inspired him to change the way he lives. The author's charm and calm thought processing are captured by narrator Sean Pratt. His performance has the believability and warmth needed for the author's relaxing message to be fully absorbed by the overstressed listeners the author aims to reach.
Find more audiobooks narrated by Sean Pratt in his audiography.