Narrator Shiromi Arserio tells AudioFile's listeners about the pleasures of Emma Donoghue's sharp, heartbreaking new historical novel, LEARNED BY HEART. It's about two fascinating real-life figures—Eliza Raine, an Anglo Indian girl forced to make a new life for herself in England, and Anne Lister, who later becomes known as Gentleman Jack.
"You just want to root for these two girls."—Narrator Shiromi Arserio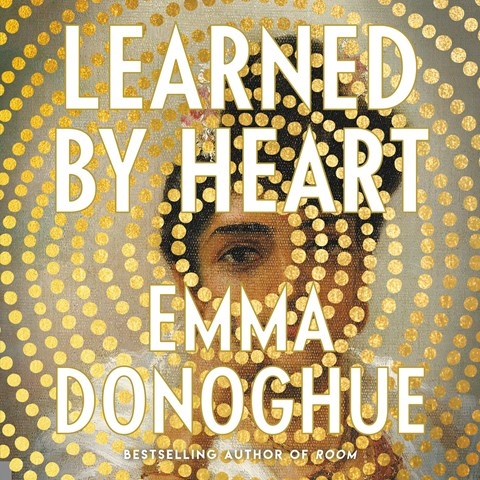 LEARNED BY HEART
by Emma Donoghue, read by Shiromi Arserio
Hachette Audio
AudioFile Earphones Award
Shiromi Arserio is the ideal choice for this touching novel about two 14-year-old girls who attend a boarding school in York, England, in 1805. Arserio vividly conveys the emotional complexities of Eliza Raine, a lonely, wealthy orphan from India, and Anne Lister, an audacious, highly intelligent tomboy. The social outcasts quickly become inseparable, and their friendship blossoms into desire. Arserio's compassionate portrayal of these unforgettable characters is extraordinary.
Find more audiobooks narrated by Shiromi Arserio in her audiography.