From his very own home studio located somewhere in outer space, narrator Ray Porter shares why he loved recording PROJECT HAIL MARY, the fantastical space opera from Andy Weir (THE MARTIAN). After listening to Ray's narration, you might feel the same way he does—sad the audiobook is over.
"It's got everything in it—hard science, great sci-fi, great characters, wonderful interactions, terrific friendships, comedy . . . it ticks all the boxes." — Narrator Ray Porter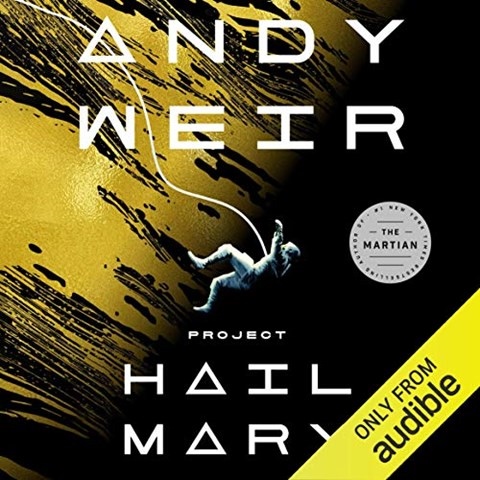 PROJECT HAIL MARY
by Andy Weir, read by Ray Porter
Audible, Inc.
AudioFile Earphones Award
Ray Porter captures the panic and semi-hysterical self-deprecation of an amnesiac who is the sole survivor on a spacecraft cruising through space. As the protagonist's memories return, Porter is called upon to deliver a United Nations of accents—and each one is perfect and sounds like it's being voiced by a different actor.
Find more of Ray Porter's audiobooks in his audiography.